The Association of Legal Administrators offers convenient, timely resources for HR professionals in legal management.
Webinars
Past webinars are available on-demand
Business of Law Online
6-week instructor-led online courses, including a Legal Management HR Specialist Certificate
2015 Conference Playback
Session recordings now free to members
"The Minefield of all Minefields: Wage and Hour Law in Law Firms"
Legal Management Magazine
The current and past issues are available free in our archive
"Making the Right Hiring Choices" July/August 2016


HR Conference
Human Resources Conference for Legal Professionals
October 5-7, 2017
Chicago, IL
ALA Compensation & Benefits Survey
Competitive information for HR legal management professionals

ALA Job Bank
Find top legal management talent
Featured HR Resource:
Human Resource Management, 15th Edition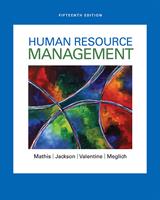 Get your copy in the e-Store now!
ALA Legal Management Talk
Building Resilient Lawyers and Leaders
Paula Davis-Laack, JD, MAPP
Paula Davis-Laack is a stress and resilience expert speaking about "Building Resilient Lawyers and Leaders."

Paula Davis-Laack, JD, MAPP, is a former practicing lawyer, an internationally-published writer, speaker, media contributor, and a stress and resilience expert who has taught burnout prevention and resilience workshops for thousands of professionals around the world. Her articles on stress, burnout prevention, resilience, and thriving at work are prominently featured on her blogs in The Huffington Post, Forbes, Fast Company and Psychology Today. She also writes a regular column called "On Balance" for Wisconsin Lawyer magazine. Her latest e-book is titled Addicted to Busy: Your Blueprint for Burnout Prevention, available here. Her expertise has been featured in a variety of media outlets, including the Lawyerist, Law360.com, various ABA webinars, and the Women's Law Journal. She is the Founder and CEO of the Stress & Resilience Institute, a training and consulting firm devoted to helping companies and busy professionals build their resilience to stress. She is also a partner in Lawyer Strong, LLC, which provides resilience training to law firms.