Certified Legal Manager (CLM) Program
Take Your Career to the Next Level with the CLM Credential
Regardless of the stage in your career, certification adds a valuable dimension to your professional development. ALA's Certified Legal Manager (CLM)® program provides the opportunity to demonstrate you have mastered the knowledge, skills and abilities to operate at a high level of expertise in the field of legal management.
The exam is offered twice a year in the spring and fall and you can conveniently take it online from your home or office. The spring dates are May 16-22 and the fall dates are November 1-7. Review all the key dates for these and 2023 here.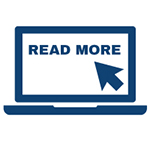 Still on the fence about getting certified? Check out "Certify Your Career" in the January 2022 issue of Legal Management. CLMs discuss their certification journey and how sitting for the exam boosted their legal management careers.
---
Congrats to Our Newest CLMs!
Please join us in congratulating our new CLMs on their outstanding achievement! Obtaining CLM certification shows great initiative and dedication to the profession and demonstrates the mastery of a highly proficient legal administrator.
| | | | |
| --- | --- | --- | --- |
| NAME | FIRM | CITY | STATE |
| Mallory W. Beverly, CLM | White & Allen, PA | Kinston | NC |
| Kristine M. Conti, CLM | O&R Patent Law | Boston | MA |
| Jolee Fay, PHR, CLM | Wick Phillips LLP | Dallas | TX |
| Dmitriy Genkin, CLM | Davidoff Hutcher & Citron LLP | New York | NY |
| Teri J. Harris, CLM | Pearson Simon & Warshaw, LLP | Sherman Oaks | CA |
| Heather Kurey, CLM | Banner & Witcoff, Ltd. | Washington, DC | DC |
| Clara Elizabeth Onderdonk, CLM | Ernstrom & Dreste, LLP | Rochester | NY |
| Daniel Visscher, CLM | Kreis Enderle Hudgins & Borsos, PC | Portage | MI |

Looking for someone to connect with or want to see who has earned this credential near you? Be sure to check out our complete list of CLMs by visiting our Certified Legal Manager Directory.
If you are already a CLM, find out how you can become a CLM Ambassador. Email [email protected] for more information.
For a quick, content-packed overview of the CLM program, watch the following video: