Face-to-Face Learning
ALA provides legal business professionals with the best industry education available. Programs serve your needs at any stage of your career, and deliver an environment for learning, networking, collaboration and sharing that will take you to the next level.
Legal Management Credentials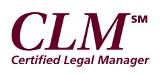 Demonstrates you have the expertise, knowledge and skills essential to the practice of legal management.
ALA provides continuing professional education credit for Certified Public Accountants (CPE), Human Resources Professionals (HRCI and SHRM), and Attorneys (CLE).
e-Learning

Watch, listen, and ask questions from your home or office.

Online, on-demand, convenient and economical.

Live or on-demand online courses.

Timely, short and on-demand. Listen from work, home or in the car.
Discounts on books and resources to meet the needs of all areas of legal management.
The Legal Assistant's Complete Desk Reference
Edited by Ursula Furi-Perry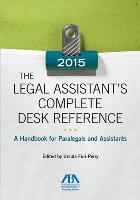 Paralegals and legal assistants are an integral part of the legal system, and their duties are incredibly wide-ranging and varied. Check out this thorough guide to all the rules and regulations dictating their job performance, as well as a repository of the many forms they see every day.