Meet Your New Online Community
A new and improved ALA Online Community is here! Content from the previous community has been moved and groups are active. What will this new platform mean for you? Here's what you can expect:

Familiar, intuitive and user-friendly social media interface
No more redundant text in posts
Easier-to-find attachments in the Resources tab
Enhanced search results on alanet.org that will include community content

The new platform offers upgraded capabilities, including:

Direct-message another member. If that member isn't currently active in the community, they will receive an email notification.
Generate a poll for your group.
Conduct committee/group meetings, discussions and presentations directly in the community environment through the new video meeting capability.
Select content tags to follow and receive alerts in your digest email.
Easily view your most recent activities, shown in your profile.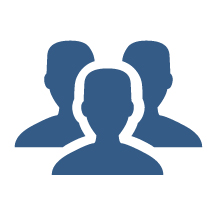 What members are saying:
This is going to be a HUGE improvement over what we've had before. I love it! — Jill M. O'Connell, SHRM-SCP, SPHR
The search function is intuitive...I felt right away that this platform is more user-friendly than the last platform. I really like that the notification settings were easy to find as I remember having trouble with finding these settings on the last platform. — Shannon Crossley
I have used the former communities to upload documents, etc., and this layout is so much easier to manipulate. Love! — Melissa Hirst, MSLA
I think this will be an incredible resource for ALA members, and one I will likely use much more than the current ALA Online Community. — Elyssa A. Goldstein, CLM, PHR, SHRM-CP