Welcome to the Member Center
ALA is the premier professional association connecting leaders and managers within the legal industry. We provide extensive professional development, collaborative peer communities, strategic operational solutions, and business partner connections empowering our members to lead the business of law.
Make the Most of Your ALA Membership
Take advantage of all the benefits your ALA membership has to offer including: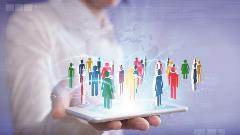 Legal Management Magazine — available 10 times/year in digital format
Network and Access Free Resources — through the ALA Online Community (start by downloading this How-To), find information by topic in the Reference Library (in the Online Community), and browse resources by topic in the Resource Hub
Browse the latest in thought leadership with ALA White Papers and Podcasts
Experience a rich, immersive experience through attendance at an ALA Live Event
Participate in a virtual or hybrid educational event
Access Online Learning, available at your convenience
Get the ALA Job Description Toolkit featuring over 100 pages of job descriptions and hiring resources, a $399 value, free to ALA members
Gain Leading Industry Knowledge through the Compensation and Benefits Survey, or learn more about how ALA is developing the Uniform Process-Based Management System (UPBMS) to establish standard definitions of the work legal managers perform
Earn the Certified Legal Manager ® CLM credential
ALA in a Minute Video Series

Explore the My Account area of the website, how to Find a Chapter, and more by watching these brief video segments that show you how to manage your ALA membership efficiently. Have a topic suggestion? Let us know!
Video 1: My Account
Find your My Account area and explore the content, including My Profile, Share My Expertise, My Directories, Dues and Financials, Member Items, and more.
Video 2: Finding a Chapter
ALA chapters offer an added dimension to enhance your membership experience. Here's how to find your closest chapter.
Manage Your ALA Account
Update Your Profile
Find Your Directories
Check Your Engagement
Your ALA Membership comes with many opportunities to expand your knowledge, grow in your career and connect with others in the profession. Most of the benefits of membership can be accessed through this website. Learn more about your ALA account and get to know alanet.org!
Membership Renewal
The ALA membership term corresponds to the calendar year, beginning January 1 through December 31. Membership dues are payable on January 1 of each renewal term.
Terms are not prorated based on join date. For example, the term for members who join in August ends on December 31 of the current year.
In accordance with ALA bylaws, membership may be terminated after 90 days of nonrenewal. ALA offers a renewal grace period that corresponds to this 90-day specification which concludes on March 31. ALA will begin renewal reminders prior to the close of the current membership term and will never deactivate membership without notice.
Contact [email protected] or call 847-267-1585 with any questions regarding your membership term.
Student Members
The Foundation of ALA is focused on students as the future of our profession. With this in mind, learn more about student scholarships supporting students furthering their education in the legal field.
Are you retiring?
Retired individuals who have reached sixty-five years of age and/or maintained fifteen years of continuous membership history with ALA are eligible for the Retired Associate member reduced dues rate. This Retired Associate membership keeps you in touch with all the news of your former profession, including Legal Management, maintains your chapter eligibility status; and grants continued access to the members-only areas of the website to participate in discussion forums, education, volunteer opportunities, events and more. ALA even offers attractive payment options so you can forget about it and get on with other pursuits. Contact Membership for eligibility details, dues information and more.
Experiencing a hardship or transition?
ALA understands that sometimes challenging things happen, and we want to do what we can to help you retain your membership. Learn more about ALA policies here, and contact [email protected] for more information about your options.