ALA Education Hub App
Find legal management educational offerings from ALA, ALA chapters and other resources.
The Association of Legal Administrators is excited to introduce Version 1.0 of the ALA Education Hub App.
Members asked for an easy way to post educational offerings hosted by chapters and others in a simple to use application. The ALA App answers this need.
To post an event, chapter officers will have access to the admin tool.
Future Education App versions will include push notifications and an individual favorites folder.
Questions or comments? Please email [email protected].
Getting Started
On your desktop, tablet or phone, navigate to https://app.alanet.org (or use the QR code).
When the webpage opens, you will have an opportunity to install a "Progressive Web App" (PWA). Desktop, Android and iPad users will see this notice "Install ALA App?"
Select "Yes" and the Hub will be installed as an application on your device.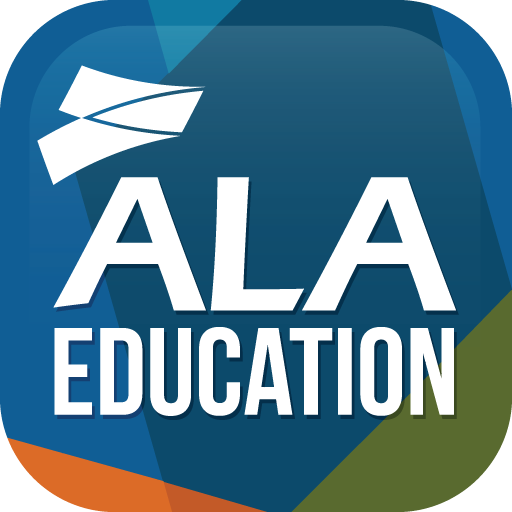 iPhone users will see "Install ALA App?" and some further instructions.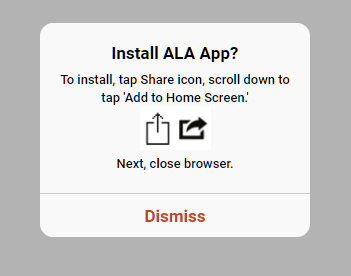 These are the steps to install the PWA on your iPhone:
Using your iPhone's browser, navigate to https://app.alanet.org/ (or use the QR code). When the page opens, you will receive a prompt. Tap the "Share" icon, which is in the center at the bottom of the display.
When the Share drawer opens, you will need to scroll down.
Locate and tap the "Add to Home Screen" row.
Tap "Add" to the upper right.
The app is now on your home screen!