The Case for ALA Membership
You are here because you care about the business of legal management. You want to be a part of the greater picture by learning and sharing successes, ideas, solutions and best practices to advance your business and your career.
If you are not yet completely familiar with ALA and everything it has to offer, we are the nonprofit association and undisputed leader serving the legal industry, and the people managing it. ALA is where the business of law gets personal, offering powerful opportunities for knowledge and networking that link productivity with profitability. We invite you to learn more about us and how ALA is Elevating the Legal Management Profession.
Your membership dues support thoughtful discourse, great ideas, research, education and progressive developments within our industry that would not otherwise be possible.
Today more than ever, massive changes are impacting the legal industry, with more evolution promised ahead.
How are other businesses meeting these challenges?
How can you turn these obstacles into opportunities?
ALA connects you to all its powerful resources, helps you benchmark your organization against others and gain competitive intelligence you can't afford to be without.
We invite you to take the next step, and explore how ALA membership can deliver the knowledge, networking and resources you need in today's environment. Join ALA and give us the opportunity to welcome you.
Join Now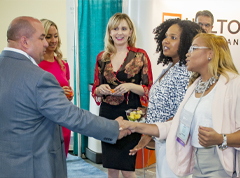 Individual Membership
Review the eligibility criteria
To pay by credit card, apply online
To pay by check, use our 2024 ALA Membership Application
Organizational Pricing
Dues option based on total number of attorneys at your organization worldwide
Need more information?
Contact the ALA Membership Department at 847-267-1585 or by
email.