Diversity and Inclusion Spotlight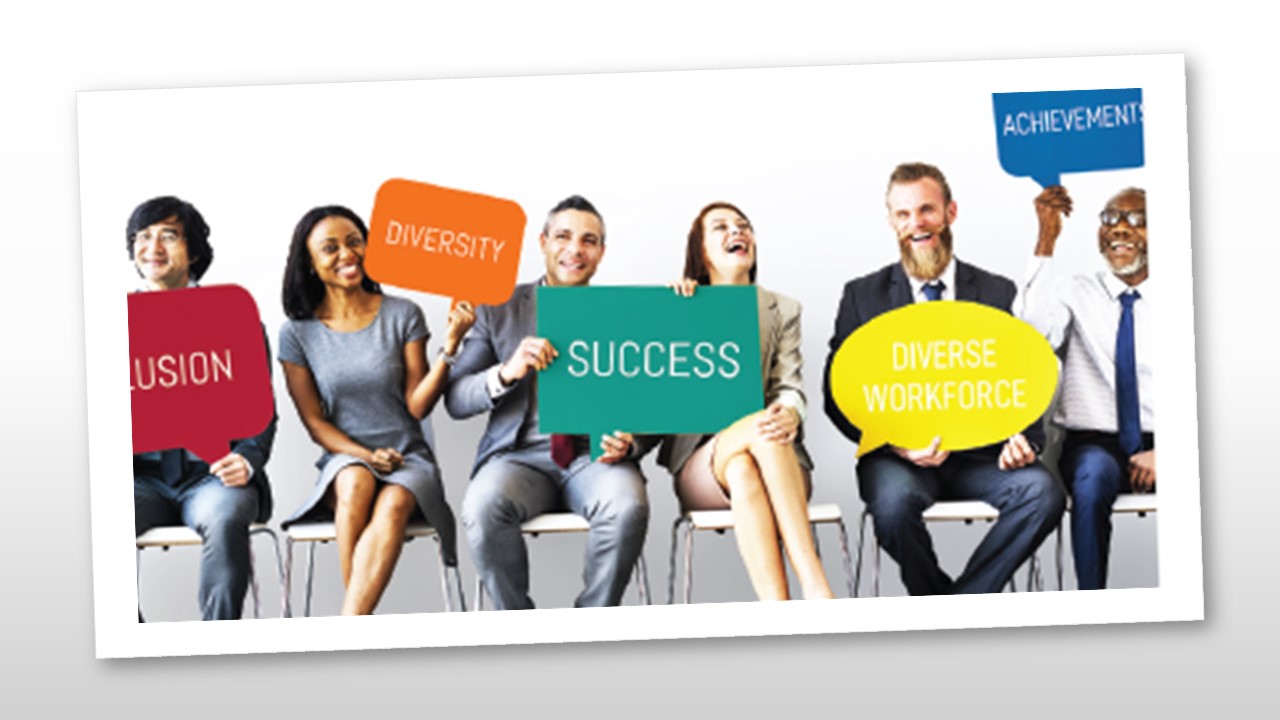 Select Quarterly Observances 2021
| | |
| --- | --- |
| April | April is Autism Awareness Month, which was established to raise awareness about the developmental disorder that affects an individual's normal development of social and communication skills. For more information, click here. |
| | April is National Volunteer Month, which was started in 1991 to encourage volunteerism at a young age. By volunteering, people can help save lives and create better environments for us all to live within. Thanking volunteers, such as volunteer fire and ambulance departments, is also an aspect of the celebration. For more information, click here. |
| | April is National Arab Heritage Month (NAAHM), which celebrates the Arab American heritage and culture and pays tribute to the contributions of Arab Americans. For more information, click here. |
| | April 2: World Autism Day was created to raise awareness of this developmental disorder. For more information, click here. |
| | April 16: Emancipation Day marks the abolition of slavery in the District of Columbia in 1862. Over 3,000 enslaved persons were freed eight months before the Emancipation Proclamation liberated slaves in the South. The District also has the distinction of being the only part of the United States to have compensated slave owners for freeing enslaved persons they held. For more information, click here. |
| | April 23: The Day of Silence, during which students take a daylong vow of silence to protest the actual silencing of lesbian, gay, bisexual, transgender and queer (LGBTQ) students and their straight allies due to bias and harassment. For more information, click here. |
| May | May is Asian American and Pacific Islander Heritage Month. This month was chosen to commemorate the immigration of the first Japanese to the United States on May 7, 1843, and to mark the anniversary of the completion of the transcontinental railroad on May 10, 1869. The majority of the workers who laid the tracks on the project were Chinese immigrants. For more information, click here. |
| | May is Older Americans Month. It was established in 1963 to honor the legacies and contributions of older Americans and to support them as they enter their next stage of life. For more information, click here. |
| | May is Mental Health Awareness Month and aims to raise awareness and educate the public about mental illnesses and reduce the stigma that surrounds it. For more information, click here. |
| | May is Jewish American Heritage Month and focuses on the diverse contributions of the Jewish people to American Culture. For more information, click here. |
| | May 17: International Day Against Homophobia, Transphobia and Biphobia is a global celebration of sexual-orientation and gender diversities. For more information, click here. |
| | May 19 or May 21 (the third Friday of May) marks Malcolm X Day. It is celebrated either on his birthday (May 19, 1925) or the third Friday of May. The commemoration was proposed as an official state holiday in the State of Illinois in 2015. As of present, only the city of Berkeley, California, observes the holiday with city offices and schools closed. For more information, click here. |
| | May 21: World Day for Cultural Diversity for Dialogue and Development is a day set aside by the United Nations as an opportunity to deepen our understanding of the values of cultural diversity and to learn to live together in harmony. For more information, click here. |
| | May 25: African Liberation Day or African Freedom Day is a day to "mark, each year, the onward progress of the liberation movement, and to symbolize the determination of the People of Africa to free themselves from foreign domination and exploitation." For more information, click here. |
| June | June is Lesbian, Gay, Bisexual, Transgender and Queer (LGBTQ) Pride Month. It was established to recognize the impact that gay, lesbian, bisexual and transgender individuals have had on the world. June 28, 1969 also highlights the Stonewall Riots. LGBTQ groups celebrate this special time with pride parades, picnics, parties, memorials for those lost to hate crimes and HIV/AIDS, and other group gatherings. For more information, click here. |
| | June is Immigrant Heritage Month, which was established in June 2014. It gives people across the United States an opportunity to annually explore their own heritage and celebrate the shared diversity that forms the unique story of America. It celebrates immigrants across the United States and their contributions to their local communities and economy. For more information, click here. |
| | June 2: Native American Citizenship Day commemorates the day in 1924 when the U.S. Congress passed legislation recognizing the citizenship of Native Americans. For more information, click here. |
| | June 19: Juneteenth or Freedom Day/Emancipation Day honors the day in 1865 when slaves in Texas and Louisiana finally heard that they were free — two full months after the end of the Civil War. This date, therefore, became the day of emancipation for thousands of Black U.S. citizens. While most slaves received their freedom after President Abraham Lincoln signed the Emancipation Proclamation, slaves in Texas had to wait more than two and a half years later to receive their freedom when the Union Army arrived in Galveston ordering that slavery end in the Lone Star State. Ever since, African Americans have celebrated that date as "Juneteenth Independence Day." Juneteenth is an official State Holiday in Texas. For more information, click here. |

Take the First Step: Creating a Diverse and Inclusive ALA Chapter
Numbers Don't Lie
Our Association demographic numbers are staggering with over 70% of our members between the ages of 47 and 66 with the majority also being white and female; overall, less than 17% of our members are minorities and just over 20% are men. If your current chapter or Board (and let's be honest, your firm as well) is reflective of the overall demographics of ALA membership, you may want to employ tactics to change what that looks like. The investment in diversification will enrich your experiences, open your perspectives and make for a more well-rounded experience at work and in your chapter. When we work in an industry that has been unsuccessful at being diverse or inclusive, it is certainly no wonder that our Association is facing the same challenges. Bottom line: we all need to do better.
Getting Started
Our goal is for every single ALA chapter to have some type of initiative to improve diversity and inclusion. This will look different for every chapter depending on the size and culture of your chapter. It may be a committee, it may be a focus group or it may be a single Diversity and Inclusion (D&I) officer. This isn't a one-size-fits-all and you will find that you will have to continually adapt and change to get the results for which you are striving. We recommend reaching out to the entire chapter to solicit those who may be interested in doing the hard work of becoming more diverse and inclusive.
As you begin, it would be helpful if your chapter board wrote a mission statement. You want to be intentional in your actions, and mindful and thoughtful as you integrate D&I. What is it that you aspire for your chapter? What are the processes you need to achieve that mission? This writing workshop should comprise Board members and a handful of new and longtime chapter members and business partners (with prior chapter involvement not being a criteria for participation). In a room big enough for social distancing and using a whiteboard or an easel and pen, do your own version of a "word cloud" where everyone shouts out words or phrases meaningful to them about the chapter and D&I. From there, you can put into sentences and craft your chapter D&I mission statement.
Inclusion Must Be Front and Center
Having an inclusive culture is imperative and when we fail at inclusion our efforts at diversity fail as well. When we focus all of our energies on making our chapters and chapter boards more diverse (but ignore the inclusion component), those members that make our association more diverse will leave. It's important we keep our focus on both diversity and inclusion as one cannot happen without the other.
Allow for Authenticity
An important component of inclusion is the ability to be, and allow for, authenticity. It is critical that members can integrate authentically. We know an organization can be both diverse and inclusive and have a strong culture but still clash with some personalities. It can happen, it does happen but we just need to deal with it. Do not allow yourself to slip into your own bias, catch the bias and pivot with empathy and kindness. Until we are ready to listen to those individuals' whose experiences, thoughts and ideas that are different from our own, we stifle those individuals' desire to bring their "whole" and/or authentic self to the meeting. Vulnerability is necessary for us to show our authentic self. This is easier when we trust the people we are around.
Building a diverse and inclusive chapter is about getting to know people, about being respectful of others, and allowing all voices to be heard. It is also about exposure to new ways of thinking about groups that are "other" (meaning other than I am) and it starts with building relationships with everyone.

Ellen Clinton, SHRM-SCP, Regional Administrative Manager, Kutak Rock LLP
Shirley Laboy, Office Manager, Sidley Austin, LLP
Jessica L. Mazzeo, Chief Operating Officer, Griesing Law, LLC