Diversity and Inclusion Spotlight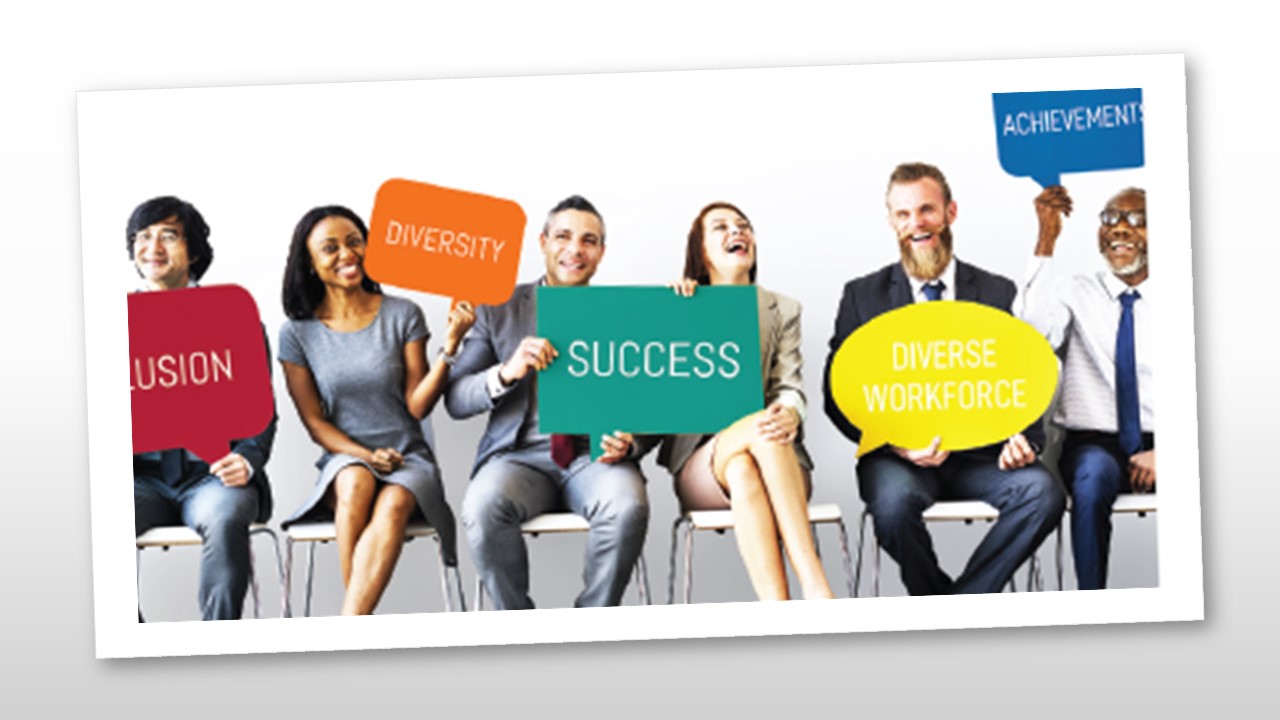 Select Quarterly Observances 2021
| | |
| --- | --- |
| January | January is Braille Literacy Month, in honor of the birthday of Louis Braille, who was born on January 4th, 1809. |
| | January 1: New Year's Day, it is the first day in the Gregorian calendar, a solar dating system used by most of the world. |
| | January 4: World Braille Day is observed to raise awareness of the importance of Braille as a means of communication in the full realization of the human rights for blind and partially sighted people. |
| | January 18: Dr. Martin Luther King Jr. Day, Dr. Martin Luther King Jr. holiday on Jan. 18, 2021 mark(s) the 26th anniversary of the day of service that celebrates the Civil Rights leader's life and legacy. It is the only federal holiday designated as a national day of service to encourage all Americans to volunteer to improve their communities. |
| February | February is African American Month to celebrate Black History and African American culture in the United States. |
| | February 12: Lunar New Year, it marks the beginning of the lunar calendar whose months are based on cycles of the moon. It is widely celebrated in East and Southeast Asia. It is also called the Spring Festival in Mainland China where people traditionally engage in a 2-week long celebration. |
| | February 15: Presidents' Day, it is a national holiday to honor all past presidents of the United States of America. |
| | February 17: Ash Wednesday, it is a Christian holy day that marks the beginning of Lent, a 40-day season (excluding Sundays) marked by repentance, fasting, reflection and ultimately celebration. |
| | February 26: Purim, it is also called the Festival of Lots, a Jewish holiday that commemorates the saving of the Jewish people from Haman (an Achaemenid Persian Empire). |
| March | March is Women's History Month to honor women as significant agents of historical change. |
| | March 8: International Women's Day, it is a global day celebrating the social, economic, cultural and political achievements of women. |
| | March 17: St. Patrick's Day, it is a cultural and religious day of celebration to commemorate one of Ireland's patron saints. Many Americans with Irish ancestry observe the day in remembrance of him. |
| | March 21: Nowruz, it is also known as the Persian New Year, and it is a traditional ancient festival celebrating the first day of spring. |
| | March 28 (to April 4): Passover is one of the Jewish religion's most sacred and widely observed holidays. It commemorates the Israelites' departure from ancient Egypt. Jews observe the weeklong festival with various rituals including a traditional Passover meal (seder), substitution of matzo for bread and retelling of the exodus tale. |
| | March 29: Holi is a Hindu spring festival widely celebrated in India and Nepal. It signifies the triumph of good over evil, it is also known as the festival of colors or the festival of sharing love. |
| | March 31: César Chávez Day, Cesar Chavez was an American farm work, labor leader and civil rights activists. "Chavez left a legacy as an educator, environmentalist, and a civil rights leader. And his cause lives on. As farmworkers and laborers across America continue to struggle for fair treatment and fair wages, we find strength in what Cesar Chavez accomplished so many years ago. And we should honor him for what he's taught us about making America a stronger, more just, and more prosperous nation." – Barack Obama, March 31, 2008 |

Moving Forward in 2021
Finally, we can breathe a sigh of relief that 2020 is over. 2021, a brand-new year, a new year filled with new potentials and possibilities. While it is exciting to be able to finally plan for a "normal" year, it is important for us to move forward with the valuable lessons we learned in an exceptional year like 2020, especially in our roles to continue advocating for diversity, equity, inclusion and accessibility for all.
Why diversity, equity, inclusion and accessibility matter?

When we have a diverse workforce being provided with access to contribute on all levels of an equitable and inclusive organization, we are closing the skills gap, expanding our viewpoints to create better problem-solving for clients, and staying competitive in the current and future market. For the longer term, such organizations will attract and keep the best talents. One of the most popular employer-rating websites, Glassdoor, has rolled out Diversity & Inclusion Rating empowering employees to rate how satisfied they are with diversity and inclusion at their current or former company, based on a 5-point scale. From a financial perspective, Forbes has reported that "increasing diversity has a direct effect on the bottom line. Companies that have more diverse management teams have 19% higher revenue due to innovation," based on a study published by Boston Consulting Group (BCG).

Where do you stand on the scale?
Diversity: Do you know the make-up of your team?

It is an infinite range of characteristics and experiences including age, disability, ethnicity, family status, gender, language, race, sexual orientation and many others.

Equity: Are your policies, procedures and practices treating everyone the same or flexibly based on their diverse background?

"Equality is providing the same meal full of meat for everybody, knowing that you have vegans and vegetarians in the group." Remember, equality is not a synonym for equity.

Inclusion: Now that you know the make-up of your team, what about the make-up of your management team and/or the decision-makers?

Anti-racism is not inclusion and diversity. Being an inclusive organization means intentionally creating seats for everyone within the organization to make meaningful contributions. "Hiring more people of color doesn't dismantle structural racism within an organization. A white dominant organization could hire 100 people of color but if the policies and the practices stay the same, that's 100 more people that can be harmed by them." -- Mckensie Mack

Accessibility: What kinds of accommodation do you offer to ensure full accessibility for all—for both people within and outside of your organization?
While many of us are still sheltering in place due to the pandemic, digital and web accessibility have become more important than ever. Video captions should always be made available. While the Americans with Disabilities Act of 1990 (ADA) prohibits discrimination based on disability, the list of things organizations can do to provide better accessibility for all is endless.
What can you do?
Work with the leadership team to procure buy-in and support


Make DEI&A an integrated part of all business practices: (i) Performance Management: tie to compensation and promotion opportunities (e.g., requiring DEI&A trainings as part of performance evaluation) (ii) Recruitment: set goals and commit to recruit from diverse sources (iii) Trainings: provide company-wide diversity and inclusion trainings (iv) Team-building/Holiday Events: support a local small business that is owned by BIPOC and/or curate the activity to include DEI&A elements (e.g., hosting a potluck where employees bring in a dish that represents their culture and heritage, taking the privilege walk, and volunteering for people with special needs)


Seek resources outside of the organization: (i) Join Bar Associations and organizations that promote diversity (ii) Establish and sponsor summer internship programs that recruit from historically Black colleges and universities (iii) Perform pro bono legal services for underserved diverse members of their communities


Be accountable: measure improvements in DEI&A efforts, even if done informally
Our Diversity, Equity, Inclusion and Accessibility Committee is proud to have published a ALA Diversity Toolkit as a guide for you and your organization as you are journeying to make the workplace a better place for all. Remember, creativity, innovation and ideas have no boundaries. A diverse and inclusive team can draw on their different backgrounds and experiences to provide more wholistic services, generate more creative ideas, and better understand the people and cultures of clients served. According to the U.S. Census Bureau, "the U.S. is projected to become a majority-minority nation for the first time in 2043. While the non-Hispanic white population will remain the largest single group, no group will make up a majority." Building a diverse, equitable, inclusive and accessible organization is the only way forward as it reflects the changing face of the entire legal industry and the communities we serve.
Tiffany Ho
Director of Operations
Rogoway Law Group