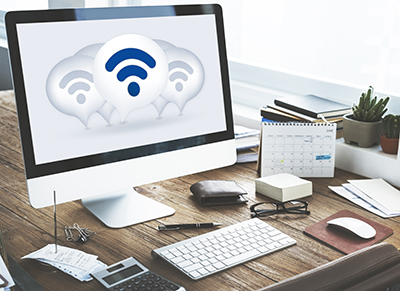 Hybrid instructor-led and self-paced courses
ALA's web-based courses replicate the classroom experience in a virtual setting. You and your cohort of classmates meet online once a week for six weeks, all under the tutelage of the same instructor. (In case you are unable to attend live or want to review materials, the sessions are recorded.) Each week includes an hour-long instructor-led synchronous session as well as independent reading, a writing assignment and a quiz to check comprehension. The writing assignments are posted in online forums where you will see responses from your fellow legal administrators. This delivers educational content in a variety of ways to suit different learning styles and professional experiences.

---
The curricula are continually updated to account for new developments, such as laws banning salary history questions, beefed-up rules on anti-harassment training and new federal financial programs like the CARES Act.
Register as an ALA member for the package of both courses for the best price. Complete both the first and second course in a series to qualify for the Specialist Certificate exam.
Click on the title of each course below to see what content is covered, meet the instructor and register.
"I have been a Legal Administrator for fourteen years and found this course to be extremely helpful in formalizing my knowledge base of what I do on a day-to-day basis. The instructor, materials and format were all geared towards making the experience overwhelmingly positive and beneficial. I highly recommend this course."

Joe McAdams
Firm Administrator
Atlanta Chapter
Member since 2007
Legal Management Human Resources Specialization Courses
| | | | | | |
| --- | --- | --- | --- | --- | --- |
| Course Name | Registration Closes | First Class Date | Last Class Date | Member Cost | Nonmember Cost |
| HR 1A: Employee Selection & Promotion | January 6, 2023 | January 12, 2023 | February 16, 2023 | $549 | $679 |
| HR 2A: Performance Management & Compensation | May 19, 2023 | May 25, 2023 | June 29, 2023 | $549 | $679 |
| Package of both HR 1A and HR 2A | January 6, 2023 | January 12, 2023 | June 29, 2023 | $999 | $1,249 |
| HR 1B: Employee Selection & Promotion | August 11, 2023 | August 17, 2023 | September 21, 2023 | $549 | $679 |
| HR 2B: Performance Management & Compensation | October 6, 2023 | October 12, 2023 | November 16, 2023 | $549 | $679 |
| Package of both HR 1B and HR 2B | August 11, 2023 | August 17, 2023 | November 16, 2023 | $999 | $1,249 |
Legal Management Financial Management Specialization Courses
Sponsored by
| | | | | | |
| --- | --- | --- | --- | --- | --- |
| Course Name | Registration Closes | First Class Date | Last Class Date | Member Cost | Nonmember Cost |
| FM 1: Law Firm Accounting | July 7, 2023 | July 11, 2023 | August 15, 2023 | $549 | $679 |
| FM 2: Financial Information & Analysis | September 8, 2023 | September 12, 2023 | October 17, 2023 | $549 | $679 |
| Package of both FM 1 and FM 2 | July 7, 2023 | July 11, 2023 | October 17, 2023 | $999 | $1,249 |