Chapter Membership Development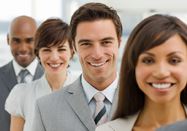 Members are ALA's most important assets. Attracting new members, and retaining and motivating current members are critical to the ongoing success of ALA and its chapters. Choose a Membership Development Volunteer who is passionate and committed to the task and willing to work closely with ALA's Membership Department.
Recruitment and retention activities are ongoing processes. The best way to achieve and maintain success in membership development is to know your market, and deliver a consistent, strategic and diverse program of communications with broad member appeal. Knowing and meeting member needs will help retain members, encourage involvement, and motivate new member referral.
Rewarding engagement at the chapter and international levels are important in ensuring members return year after year for a unique professional experience they cannot get elsewhere. Is your chapter welcoming to early career professionals and individuals employed in various legal environments? Is the experience consistent and positive, offering an onboarding program to newcomers to make them feel comfortable right away? The resources below will help your chapter recruit and retain members.
Contact Membership or call 847-267-1585 for more information, campaign ideas and to discuss your specific needs.
Ideal Traits for Membership Development Volunteers
Strong belief in the value of ALA
Great service attitude
Effective communicator
Commitment, follow-through
Ability to articulate the value of membership
Optimistic; energetic
Integrity; stands accountable
Intuitive; sees member needs
Well organized; detail oriented
Other Resources
Recruitment brochures: general and student versions
Lapsed member/prospect lists: request from Membership
Case for Membership materials: request from Membership
PowerPoint/other presentation materials
Branded table covers
Photographs/images

Speakers
Video: ALA membership recruitment videos available on YouTube
Application Processing
Represent ALA and your chapter well by understanding the criteria for membership and following application processing guidelines.
Approval Procedures for Membership Applications
The following procedures ensure consistency in processing and member eligibility determinations:
Prospective members shall be instructed, by ALA and its chapters, to send completed ALA paper applications to the mailing address on the application form. The secure, preferred method is to join ALA online.
If an ALA application is sent to the chapter instead of ALA directly, the chapter will forward it to ALA at the mailing address on the application form.
All ALA members are provisionally approved for the first 30 days. Please refer to the Chapter Review of Provisionally Approved Member Applications policy for details on this process, including Chapter timeline for review and response.
Chapter membership may not be granted before ALA membership has been approved; and all members approved by ALA are eligible (but not required) to join a chapter.
Regular Members receive all the benefits of ALA membership, including the ability to serve as volunteer leaders.
New members are listed as Independent until the Membership Department at ALA has received authorization from the Chapter President (or designee) to assign them to the Chapter. Authorizations may be sent by e-mail to

[email protected]

or by calling a Membership Specialist at 847-267-1585.
If questions regarding application processing, eligibility or other related matters arise, email [email protected] or call 847-267-1585 for assistance or guidance.