Susan L. French Emerging Leader Fellowship Program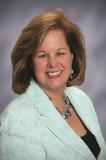 The Foundation of the Association of Legal Administrators is pleased to announce the Susan L. French Emerging Leader Fellowship Program. The scholarship was originally established by GLJ Benefit Consultants in memory of former ALA President Susan L. French. Susan's commitment to professionalism, dedication to the advancement of law firm administration, development of future leaders and record of long-term service to the Association of Legal Administrators, is truly the foundation of this program.

In 2019, the fellowship program was developed to assist up to two ALA members annually who have a strong desire to enhance their personal and professional leadership skills. The one-year fellowship program provides a full scholarship to ALA's 2020 Chapter Leadership Institute and a personalized series of leadership-focused coaching sessions with Judy Hissong, CLM, a distinguished leadership consultant.
Both of these opportunities include an expectation of full engagement and participation by the fellowship recipient. If all program requirements are met, a complimentary registration and travel stipend to ALA's 2021 Annual Conference & Expo may be extended to recipients. Program participants will be assigned a mentor, and will be expected to assume a mentorship role for future fellowship recipients.
Program Eligibility Criteria
To be eligible for this opportunity, applicants must:
Be an ALA Member in good standing.
Demonstrate emerging leadership qualities as outlined here.
Include two references, each with a letter of recommendation, one of which must be from a chapter or association-level ALA leader.
Be willing to be interviewed by Foundation Trustees, at the Foundation's request.
Be able to commit to the yearlong program, including projects as assigned by the leadership consultant and/or Foundation mentors.
Be able to attend the 2020 Chapter Leadership Institute (CLI) and 2021 Annual Conference & Expo, including participation in the Brezina Memorial session at Annual Conference.
The 2020 application period has closed. There will be another opportunity in 2021.