Foundation of ALA Student Legal Career Scholarship Program
Applications for 2024 will open in December 2023.
The Foundation of the Association of Legal Administrators is excited to announce its Student Legal Career Scholarship Program. The program aligns with the Foundation's Student Visibility and Scholarship Initiative focusing on students as the future of the legal profession. This scholarship is funded by the Foundation and managed by the Foundation's Board of Trustees. Juniors and seniors enrolled in an accredited college/university curriculum, as well as those currently pursuing a master's degree, with an interest in pursuing a non-attorney career in the legal industry, including in legal management, paralegal studies or another legal support function, may apply to receive a scholarship up to $10,000.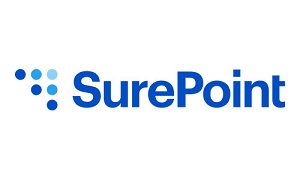 We would like to thank SurePoint for being our sponsor for this program. This scholarship is centered around enhancing careers in the legal field. It is not available for individuals studying legal service or legal law as a means to develop a career that is not specific to the legal industry.
Please note: The Foundation may choose to award scholarships in varying amounts based on available funds under the discretion of the Foundation Board of Trustees.
Supplemental Materials Required for Application
In addition to the application form, the following materials are required to qualify for consideration:
Official copy of your college/university transcript (unofficial transcripts will not be accepted)
Proof of acceptance into an accredited four-year college or university
Two letters of recommendation
Scholarship Eligibility Criteria

Students in their junior or senior year of college/university, or those actively pursuing a master's degree
Cumulative grade point average of at least 3.5 for most recent academic program
Field of study with an interest in a non-attorney legal career, which includes legal management, paralegal studies or another legal support function (JD and LLM programs excluded)
Explanation of why you chose this field of study and what career in the legal industry you are striving to achieve
Essay describing how this scholarship will enhance your current or future legal career
Ability to attend a video interview if chosen as a finalist
Demonstrated leadership ability
Participation in extracurricular activities
Performance of community service
Completed and uploaded the following:
Application
Official Transcript
Two letters of recommendation
Requirements of the Scholarship Recipient(s)
In addition to continuing their course of study, scholarship recipients(s) will be required to:
Attend quarterly virtual check-ins with an assigned mentor to discuss how they are doing with their schooling

Create a video testimonial articulating how the scholarship has helped them pursue their degree and educational goals
Selection Process
Applications are submitted to ALA headquarters staff via an online form.
In order to avoid bias (conscious or implicit), ALA staff removes any identifying information from the applications, including the applicant's name and contact information, the name of any educational institutions or employers, etc.
ALA headquarters sends the redacted applications to the Foundation Board of Trustees for review and consideration.
Only after the Foundation Board of Trustees have made their selections are full details of the applicant shared by ALA headquarters staff.
Congratulations to our 2023 recipients! Hear their testimonials about the scholarship below.