Legal Management Magazine
Legal Management reports on topics within ALA's five knowledge areas: Legal Industry/Business Management; Human Resources Management; Financial Management; Communications and Organizational Management; and Operations Management.
July/August: On the Cover
Balancing Act
How to blend strength and flexibility into your employee handbook.
Genovese Joblove & Battista, P.A., operated for many years with the same employee handbook. Two years ago, though, the firm decided their traditional manual had become ineffective and it was time for a change. "We had been in the practice of adding addendums every year to the manual," says Firm Administrator Paula J. Lawson, CLM. "Eventually we had added so many addendums — some of which seemed contradictory — that it became very difficult to explain or justify our policies to employees. When people began to interpret statements to mean different things, it became apparent that the handbook needed to be refreshed."
Firms revising their own employee handbooks may sympathize with these challenges. Even though the process of creating a new manual seems tedious and time-consuming, legal managers seem to value the result. Read more.
Features
5 Steps to Make Your Law Firm More Inclusive for the Transgender Community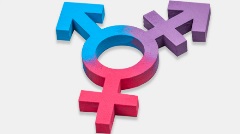 Imagine if you had to hide part of yourself whenever you stepped foot in your law firm. Many transgender people face this reality every day. Indeed, 46% of LGBTQ workers remain closeted in the workplace, according to the Human Rights Campaign (HRC) Foundation report, A Workplace Divided: Understanding the Climate for LGBTQ Workers Nationwide. Read more.
Back to Basics

According to an ABA report, more than 34,000 law students graduated in 2018 — most finding jobs in law firms. After spending several years in school, a considerable chunk of money and many hours studying and stressing, new hires face additional challenges when transitioning from law student to lawyer. Thinking about legal problems in a practical and strategic way is one such challenge. Read more.
Departments

Industry News
3 Signs It's Time to Update Your Law Firm's Policies (And How You Should Do So)
Tips and Trends
Improve Your Cash Position During Uncertainty Through a Cash Reimbursement
ALA Now

Earn CE Credit
Members and nonmembers can read the article, then log in to take a test (members pay $49; nonmembers pay $69). If you pass with at least 70 percent, you will earn one CE credit hour. The goal is to help CLMs get the credits they need for recertification, but it will also count toward SHRM, HRCI or CPE credit.