Legal Management Magazine
Legal Management reports on topics within ALA's five knowledge areas: Legal Industry/Business Management; Human Resources Management; Financial Management; Communications and Organizational Management; and Operations Management.
July/August: On the Cover

From Instinct to Analysis
Law firms are finding a data-driven approach may help them make decisions about budgeting, work distribution and a number of other factors. Historically, attorney experience and intuition may have fueled matter, business management and other law firm decisions. However, firms are now increasingly blending their institutional knowledge with hard data culled from time tracking, customer relationship management (CRM) and other systems. The practice — frequently referred to as data or legal analytics — can identify patterns, inconsistencies and other elements in informational records to help law firms determine how to more accurately estimate matter cost, increase productivity and improve various other operational aspects. Read more.
Features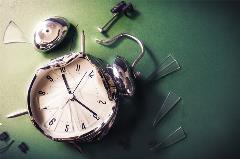 Beat the Clock Following a Data Breach
Cyberattacks are commonplace — every law firm has experienced an attack in one form or another. While most attacks don't result in the exposure of information, those that do present a risk to law firms. All attorneys and firms are privy to sensitive client data, so they are ripe targets for hackers. "Law firms are a treasure trove of personally identifiable information," says Kris Wasserman, Regional Vice President at Special Counsel, a provider of legal technology and e-discovery solutions. And hackers mine that personal data to steal identities. Read more.
A Lesson in Leadership for Legal Management Professionals
More than ever, today's legal management professionals are expected to have leadership capabilities. Deciding on which skills and behaviors to build into each firm's environment can only be truly effective if the leader is willing to seek feedback about their own strengths and weaknesses from those they serve. The downside of this practice is that it can sting. The upside is that the legal manager is modeling a very powerful leadership behavior that will have long-term benefits to both themselves and the firm. Read more (and earn CE credit)!
Columns
Big Ideas
A Message from President James L. Cornell III: Increase Your Leadership Acumen by Continuously Developing New Skills
BP Perspective
Collaboration Tools in Legal: Myth or Reality?
Innovations
6 Steps for Increased Technology Leverage
Test Drive
The Meeting Owl: A Wise Choice for Videoconferences?
Departments

Industry News
Outside Counsel Guidelines, Operational Changes and Diversity
ALA Now

Earn CE Credit
Members and nonmembers can read the article, then log in to take a test (members pay $49; nonmembers pay $69). If you pass with at least 70 percent, you will earn one CE credit hour. The goal is to help CLMs get the credits they need for recertification, but it will also count toward SHRM, HRCI or CPE credit.