Legal Management Magazine
Legal Management reports on topics within ALA's five knowledge areas: Legal Industry/Business Management; Human Resources Management; Financial Management; Communications and Organizational Management; and Operations Management.
May: On the Cover

What New Hires May Lack —
And How to Fix It
This month, a new crop of third-year students will begin graduating from law schools across the United States — but some may not feel at all ready to start working in a law firm or department. A Gallup-Purdue Index study published last year found only 20 percent of law school graduates who received a degree between 2010 and 2015 think their educational experience prepared them well enough to enter the legal field. Luckily, employers are stepping up to provide additional hard- and soft-skill instruction that can help position new hires to succeed. Read more.
Features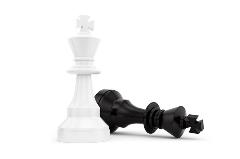 Firm Without a Plan
Imagine this scenario: You are one of 7 partners at a thriving midsize law firm that employs 6 associates and 10 staff members. One of your partners, Maggie, is the firm's primary rainmaker and founded the firm 20 years ago. She's in her late 40s and in good overall health. She's a staple in the local legal community and is responsible for maintaining most of the firm's major client relationships. She has an incredible memory and has never been big on recordkeeping, electronic files or personal organization. Read more.
6 Strategies for Attracting Top Talent in a Tough Market
Your employees, including your partners, attorneys and their support staff, are the backbone of your law firm. When you hire and retain excellent employees, you are ensuring your firm's success. Though you know how important it is to hire the top talent in the legal field, the ultra-competitive job market makes it challenging. Unemployment is at 3.7 percent — the lowest rate in 50 years. While this is good news for workers, who have their choice of positions to pick from, it makes it harder for firms to snag qualified, top-performing candidates. Read more.
Columns
Big Ideas
A Message from ALA's President James L. Cornell III: The Unpredictable, Rewarding World of Legal Management
BP Perspective
How Law Firms Can Train Employees to Protect Client Data
Diversity Dialogue
Find a Role Model, Get a Mentor — But You Won't Succeed Without a Sponsor
Innovations
5 Strategies for Selling Change to Attorneys
Earn CE Credit
Members and nonmembers can read the article, then log in to take a test (members pay $49; nonmembers pay $69). If you pass with at least 70 percent, you will earn one CE credit hour. The goal is to help CLMs get the credits they need for recertification, but it will also count toward SHRM, HRCI or CPE credit.