Legal Management Magazine
Legal Management reports on topics within ALA's five knowledge areas: Legal Industry/Business Management; Human Resources Management; Financial Management; Communications and Organizational Management; and Operations Management.
September: On the Cover
Working Around Micromanagement
A tough employee-manager relationship can make work unbearable, but there are ways that can help improve your situation.
Micromanagers are toxic and unpredictable. They may watch your every move, criticize you for not doing a perfect job or refuse to give you the freedom or support to make your own decisions. Chances are, you've experienced this situation in your career. Even if you've been spared the draining drama of reporting to one, you likely still need to coach employees through this situation. If these problems aren't addressed, they can drive down productivity while also driving away otherwise good employees who are being stymied by the situation. Read more.
Features
Where Are Your Markers? (CE Course)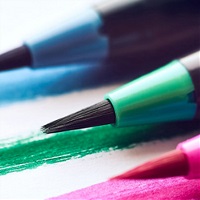 "Where are your markers?" is a delightful play on words that will get you thinking and maybe even making a few powerful changes. The world has certainly changed since March 2020. As a legal management professional, having little or no control over much of anything is not your normal mode of operation. There's stress, frustration and even numbness in response to what's going on. But what if there were a way for you to regain control and stop feeling like you've involuntarily entered your washer's spin cycle? That's where this course will get you started — it may be just the perspective shift needed during these times and all others. Read more.
Engage Employees with These 5 Low-Cost Amenities

Even before the COVID-19 crisis, research indicated telecommuting and a flexible work schedule were the most common employee perks law firms and legal departments offered. Now that numerous industry members have grown used to working from home — and may still be balancing caregiving and other needs — employees' interest in the amenity isn't likely to wane anytime soon. Employers, though, might find they're facing unexpected post-pandemic revenue and budgetary challenges in the coming months, which could reduce spending on other employee initiatives. However, as the following low-cost amenity examples prove, firms don't need to spend a fortune to effectively influence engagement, recruiting and retention. Read more.
Earn CE Credit
Members and nonmembers can read the article, then log in to take a test (members pay $49; nonmembers pay $69). If you pass with at least 70 percent, you will earn one CE credit hour. The goal is to help CLMs get the credits they need for recertification, but it will also count toward SHRM, HRCI or CPE credit.