Legal Management Magazine
Legal Management reports on topics within ALA's five knowledge areas: Legal Industry/Business Management; Human Resources Management; Financial Management; Communication and Organizational Management; and Operations Management.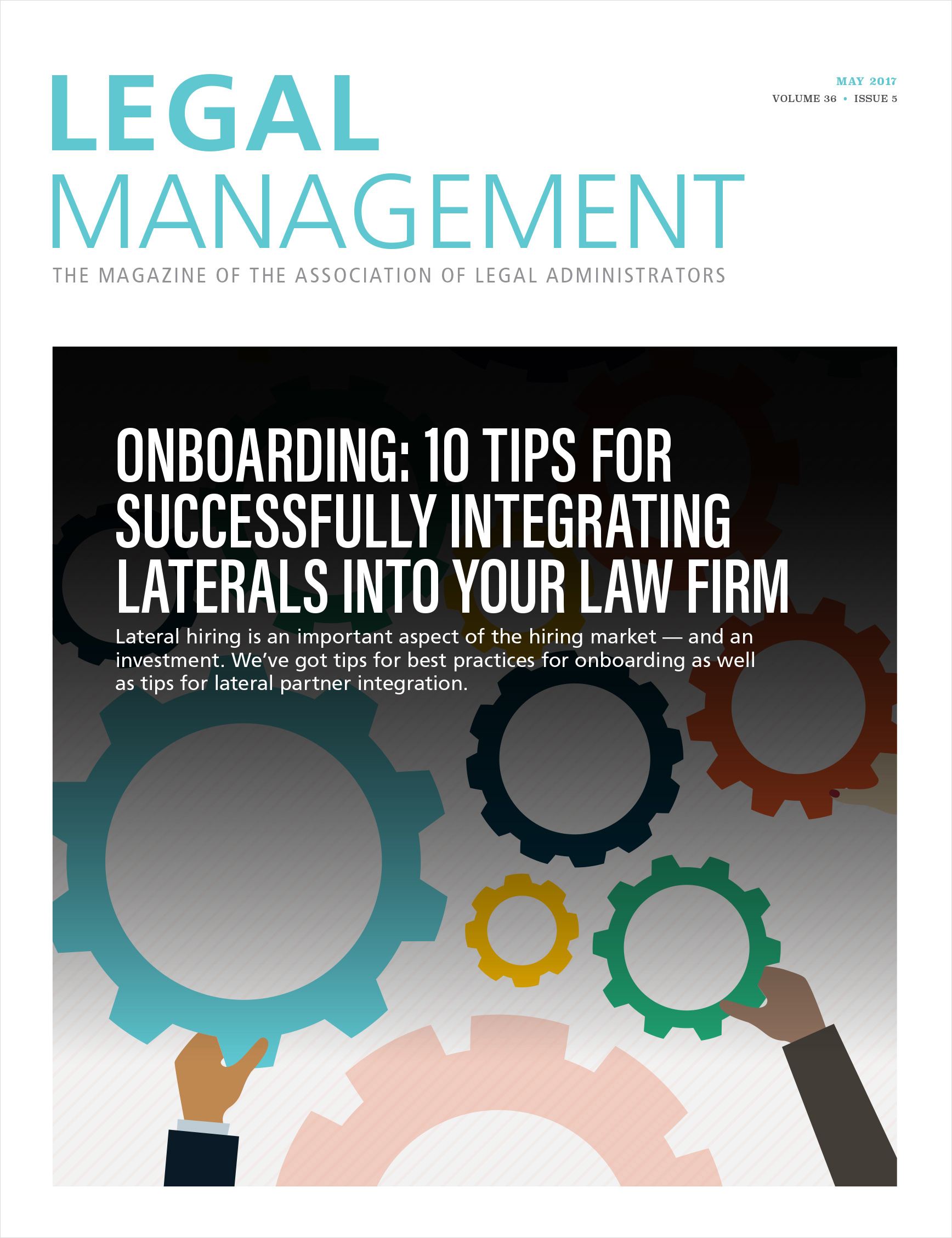 May 2017: On the Cover
Onboarding:
10 Tips for Successfully Integrating Laterals Into Your Law Firm
Lateral hiring is an important aspect of the hiring market — and an investment. Navigating a new law firm without guidance can be daunting. Firms make significant investments in lateral hires, but they do not always follow through with organized integration plans. Given that lateral hiring is such an important aspect of today's legal hiring market, firms cannot risk being unprepared. We've got tips for best practices for onboarding as well as tips for lateral partner integration.


Features
Can't Miss Lead Generation Strategies
To locate and land new clients, you need a strong online presence, diverse contact list — and quick callbacks. Convincing them you're the best choice can prove even more challenging. The average consumer attorney converts just 5 to 15 percent of every 100 leads into paying clients. Read more.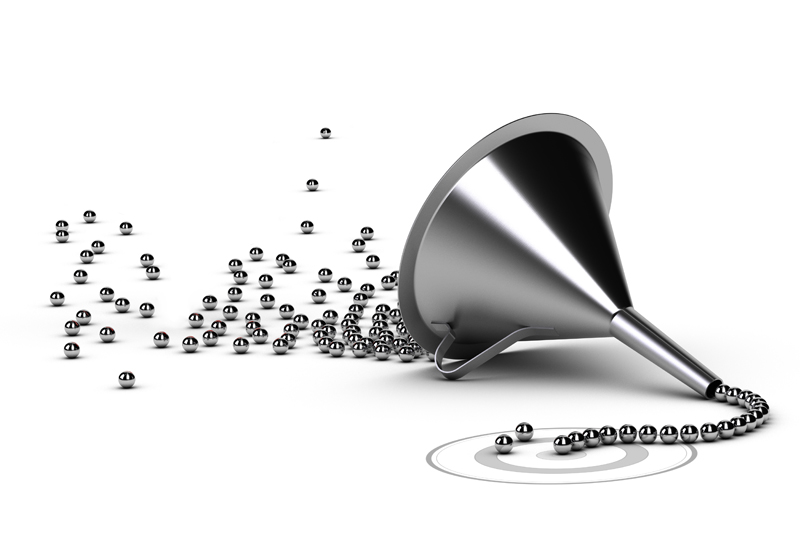 Getting the Most From Client Surveys
Client surveys are essential to the success of a law firm. They present a unique opportunity to hear feedback from those that the firm serves, as well as have the power to change how the firm is run. By providing surveys to your clients, as well as taking the feedback into consideration, you're ensuring the longevity of your firm. Read more.
Departments

Tips & Trends
Be the House on the Block Where All the Kids Hang Out

ALA Now
At ALA
Highlights from the 2017 Conference & Expo in Denver
Earn CE Credit
Members and nonmembers can read the article, then log in to take a test (members pay $49; nonmembers pay $69). If you pass with at least 70 percent, you will earn one CE credit hour. The goal is to help CLMs get the credits they need for recertification, but it will also count toward SHRM, HRCI or CPE credit.
Click here to read "Confronting Addiction in the Law Firm," and to earn one credit hour in substance abuse.
Click here to read "The Ever Evolving World of Legal Ethics," and to earn one credit hour in ethics.