Legal Management Magazine
Legal Management reports on topics within ALA's five knowledge areas: Legal Industry/Business Management; Human Resources Management; Financial Management; Communications and Organizational Management; and Operations Management.
June: On the Cover
How to Craft an Effective Work-From-Home Policy
Teams are being forced to design and operate within a new workday structure. Many of them are working from spaces within their homes that were not designed for long-term work. And many of them are juggling distractions, family obligations and other commitments that were never part of their old workday. But here's the good news: these challenges also present an opportunity for you to craft a clear and effective work-from-home policy. A well-written, thoughtful policy will not only make your teams feel supported, it will also empower them with the tools and confidence they need to perform at a high level and show up at their best.
Read more
.
Features
6 Steps for Leading a Successful Interview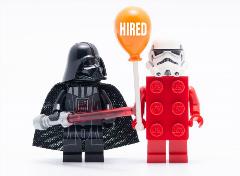 Finding a new hire is complicated, so your law firm should follow best practices in order to hire the most qualified candidate in the most efficient manner possible. This will save you time and energy while ensuring that the future of your law firm is in good, capable hands. Read more.
Bringing Workers Back to the Office

Working from home may be nearing its end — partly, anyhow. And after weeks spent teleconferencing and video chatting, many thousands of law firm personnel are doubtless eager to return to their offices. In managing this reverse migration, though, law firms must coordinate a patchwork quilt of safety measures, procedural modifications, effective communications and technological innovations.
Read more
.
Columns
Big Ideas
Crisis Affects Everyone Differently — Here's How to Make Sure Your Communications Reflect That
BP Perspective
Top Ways You Can Ensure a Secure Zoom Experience
Innovations
Influencer Marketing: Standing Out in Your Digital Communities
Marketing Matters
How Legal Professionals Can Elevate Their Marketing During COVID-19
Earn CE Credit
Members and nonmembers can read the article, then log in to take a test (members pay $49; nonmembers pay $69). If you pass with at least 70 percent, you will earn one CE credit hour. The goal is to help CLMs get the credits they need for recertification, but it will also count toward SHRM, HRCI or CPE credit.