Legal Management Magazine
Legal Management reports on topics within ALA's five knowledge areas: Legal Industry/Business Management; Human Resources Management; Financial Management; Communications and Organizational Management; and Operations Management.
February: On the Cover

The Risk of Idolizing False Profits
This CE course will outline how modern law firm leaders are adapting to the changing times to become healthy, client-focus businesses.
In the days past, providing quality legal services was not only the best marketing tactic — it was a can't-miss opportunity to earn a handsome living. By contrast, the delivery of legal services today requires an astute understanding of finance and economics, pricing acumen, a marketing and business development mindset, and a deep understanding of market needs. In this CE course by Timothy Corcoran, we'll link these concepts together and discuss how modern law firm leaders are adapting to the changing times to build strong, successful, client-focused businesses. Read the course, pass the 10-question exam and earn one credit hour.
Features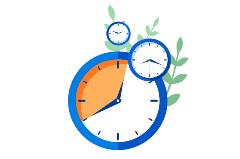 Beyond the Billable Hour

Since the last recession, the law industry has faced a major challenge: people can't afford attorneys anymore. Coupled with emerging technologies and nontraditional competition, this has forced the law industry to look at how it bills clients, and, specifically, the tradition of billing by the hour. Read more.
Columns
Big Ideas
A Message from ALA's Executive Director Oliver Yandle: Realigning Our Structure: An Inside Look at the Proposed Bylaw Changes
BP Perspective
How Legal Document Management Can Increase Your Firm's ROI
Departments

Tips and Trends
How Do We Prepare to Pass the Baton? Mentoring Leading to Successful Succession Planning


ALA Now

Earn CE Credit
Members and nonmembers can read the article, then log in to take a test (members pay $49; nonmembers pay $69). If you pass with at least 70 percent, you will earn one CE credit hour. The goal is to help CLMs get the credits they need for recertification, but it will also count toward SHRM, HRCI or CPE credit.