Legal Management Magazine
Legal Management reports on topics within ALA's five knowledge areas: Legal Industry/Business Management; Human Resources Management; Financial Management; Communications and Organizational Management; and Operations Management.
November/December: On the Cover

Mental Health Matters
Many firms are rife with stress. Ignoring the problem puts your employees and your firm at risk.

Law firms are known for being demanding, stressful environments. Attorneys clock 60 to 70 hours per week, sacrificing time for themselves and their families to serve clients' needs and complete cases. They serve high-maintenance clients who command them to be on call 24/7, and do not take enough vacation time or breaks to recover. To keep up with the competition, they often have to work on multiple cases at once, as well as stay on top of the latest technology trends and best practices in the industry. It's a lifestyle that can take its toll. Read article.
Features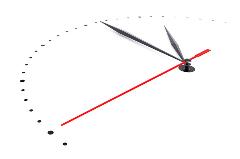 LI Feature: How Delayed Retirement Can Help Your Firm

For some attorneys — including Daniel Riesel, Principal at New York-based Sive, Paget & Riesel P.C. — exiting the workforce at the traditional retirement age just didn't hold that much appeal. So Riesel, who was admitted to the New York State Bar in 1961, kept working — and has no plans to depart from his current firm. Read more.
HR Feature: From Resist to Resilience

Lawyers are famous for being risk-averse and eschewing change. Yet, in today's constantly evolving world, lawyers cannot hide from the realities of the modern legal industry. "The legal profession is facing more rapid change in a more diverse set of areas than ever before in history, and the acceleration is mind boggling — it's staggering," says Gerry Riskin, Management Consultant and Founder of Edge International. Read more.
Columns
Big Ideas
A Message from ALA's Executive Director Oliver Yandle, JD, CAE: You Responded; We Listened
BP Perspective
The Operational Blind Spot: Making Improvements in Back-Office Administration
Diversity Dialogue
Removing the Mask: Wearing Our True Identities Builds an Inclusive Culture
Innovations
Blur the Lines Between HR and Marketing to Attract and Retain Top Legal Talent
Marketing Matters
The Top 5 Reasons Your Law Firm Can't Cross-Sell
Test Drive
Let's Examine the iPhone XS and Surface Go
Departments

Tips and Trends
Tips for Building International Business Partner Relationships


ALA Now

Earn CE Credit
Members and nonmembers can read the article, then log in to take a test (members pay $49; nonmembers pay $69). If you pass with at least 70 percent, you will earn one CE credit hour. The goal is to help CLMs get the credits they need for recertification, but it will also count toward SHRM, HRCI or CPE credit.