Legal Management Magazine
Legal Management reports on topics within ALA's five knowledge areas: Legal Industry/Business Management; Human Resources Management; Financial Management; Communications and Organizational Management; and Operations Management.
June 2018: On the Cover

Teaming Up
Adopting New Approaches for Today's Legal Secretary

The role of the legal secretary has changed dramatically in recent years. As attorneys have become more self-sufficient and client demands for efficiency have increased, firms have adopted alternative secretarial models. With the changing needs of the modern lawyer, law firms should consider the best ways to optimize their support professionals. This article will discuss some reasons behind the evolving legal secretary role, potential alternative approaches, and advice for successfully implementing a new model. Read article.
Features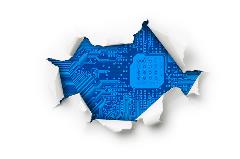 How to Get Senior-Level Buy-In for Technolgy
Convincing firm leadership to upgrade can be an uphill climb. These tips can help.

The pace of innovation in technology is always on the march. Is your firm at the back of the parade? If so, getting change where change isn't embraced can be an uphill climb. To reach the summit without breaking a sweat, make a strong business case to senior leaders about the benefits and opportunities that modernized technology can bring. Read more.
Pursuing a Non-Partner Role
A number of attorneys are choosing to forgo the partner track. Find out why — and what it could mean for law firms.

With law firms hovering in a state of modest demand growth, a number have kept their equity partner headcount at a relatively flat level in recent years, according to a 2017 Citi Private Bank and Hildebrandt Consulting report. With eager, often highly skilled associates anxiously waiting in the wings, having fewer available partner positions to dole out could have presented a huge succession planning and talent retention problem. Read more.

Earn CE Credit
Members and nonmembers can read the article, then log in to take a test (members pay $49; nonmembers pay $69). If you pass with at least 70 percent, you will earn one CE credit hour. The goal is to help CLMs get the credits they need for recertification, but it will also count toward SHRM, HRCI or CPE credit.
Click here

to read "How to Ethically Oversee Trust Accounts," and to earn one credit hour in financial management.

Click here

to read "Confronting Addiction in the Law Firm," and to earn one credit hour in substance abuse.

Click here

to read "The Ever Evolving World of Legal Ethics," and to earn one credit hour in ethics.