Legal Management Magazine
Legal Management reports on topics within ALA's five knowledge areas: Legal Industry/Business Management; Human Resources Management; Financial Management; Communications and Organizational Management; and Operations Management.
September: On the Cover

Get Ready for Blockchain
Blockchain has the potential to revolutionize legal. Here's an in-depth look at just how.
Blockchain is something we'll need to start getting familiar with, as it has the potential to impact the legal industry. And ALA is helping to lead the effort — it's the first membership association to become part of the Global Legal Blockchain Consortium (GLBC), joining more than 30 large companies, law firms, software companies and universities. The GLBC exists to develop standards to govern the use of blockchain technology in the business of law. Read article.
Features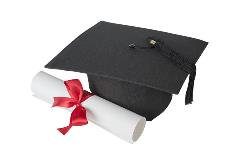 Responding to RFPs: Time, Money, People and the Law
This course will help you define your process for responding to RFPs — and earn a CE credit!

A combination of increased competition, rising costs and growing scrutiny by management, auditors and investors, has made the RFP process the gatekeeper for new law firm business. In 2016, the average law firm, according to Lexis-Nexis, reported receiving 200 requests for proposals (RFPs) each month! Managing that workload has become a substantial exercise for firms large and small. That tide of inquiries brings issues of ethics, regulation, economics and strategy that should implicate legal management professionals. This course will examine the key elements of an RFP strategy. Read more.
Earn CE Credit
Members and nonmembers can read the article, then log in to take a test (members pay $49; nonmembers pay $69). If you pass with at least 70 percent, you will earn one CE credit hour. The goal is to help CLMs get the credits they need for recertification, but it will also count toward SHRM, HRCI or CPE credit.