ALA Regional Legal Management Conferences
East (Regions 1, 2 & 3)
September 13-15, 2018
Palmer House Hilton
Chicago, IL
West (Regions 4, 5 & 6)
October 18-20, 2018
Hilton Austin
Austin, TX

ALA's Regional Legal Management Conferences provide identical education in two locations, and include networking opportunities and roundtables based on region. The high-caliber educational content is geared toward the needs of legal management leaders and functional specialists.
These conferences feature:
Insight on hot topics in today's legal industry
Intensive networking opportunities
Experts on profitability, innovation, strategy, leadership, technology and more
The latest in legal management products, market intelligence, services and technology
Continuing education credits
ALA's Finance Workshop for Legal Professionals
Held immediately before ALA's Regional Legal Management Conferences in Chicago and Austin, ALA's Finance Workshop for Legal Professionals will specifically focus on issues and challenges facing those responsible for firm financials and profitability. This conference will offer financial educational sessions and expert speakers specifically focused on law firm financial management.
ALA's Law Firm Management Essentials Certificate Program
Held immediately before ALA's East Regional Legal Management Conference in Chicago, ALA's Law Firm Management Essentials is a hybrid course that combines online education and assessment with a two-day face-to-face course. It's a must-attend program for those new to the legal administrator role.
Exhibits and Sponsorship Opportunities
Regional Legal Management Conference East
Regional Legal Management Conference West
Questions?
---
We've made it easy to share the news!
Check out the SlideShare presentation below, or on SlideShare's site here, for an overview of all that this year's Regional Legal Management Conferences have to offer. Share the presentation with fellow ALA members, other colleagues and peers to encourage them to join us in either Chicago or Austin.
"Over the years, my ALA membership and networking privileges have afforded me many opportunities to grow not only professionally but personally. I am passionate about education and the takeaways from the sessions and workshops have pushed me to take charge of my career. By attending annual and regional conferences, I continue to learn about "best practices" or new ideas and brainstorm with others who are also looking to share and learn new information. I have also made some great friends along the way. Staying informed and connected through this synergistic group is PRICELESS!"

Susan Gay
Office Administrator, New England Offices
McElroy, Deutsch, Mulvaney & Carpenter, LLP
Nutmeg Chapter
Member Since 2000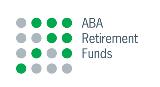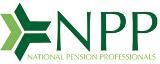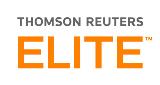 .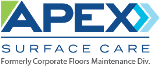 .



.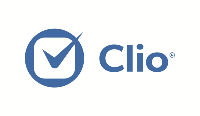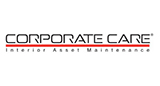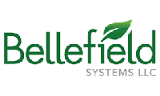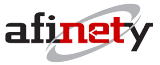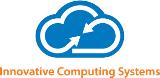 Advantage Technologies
ALL-STATE LEGAL
Coyote Analytics
EC Purchasing
Filevine
Firefly legal, Inc.
Garvey's Office Products
JuraLaw
Keno Kozie Associates
Lavit, LLC
LawDocsXpress
LawFirmElearning
Legalinc
Lexis Nexis
NetDocuments
nQueue
PerfectLaw Software
Perparis
Rippe & Kingston
Robert Half Legal
RocketMatter
SpeakWrite
Stumm Insurance
Tabush Group
The Elegant Office
The MCS Group
The Ritz-Carlton & JW Marriott Hotels
Orlando, Grande Lakes
VeriFyle
Virtual Independent Paralegals, LLC (VIP Help Me)
Voice Automation, Inc.
Winscribe
Aderant North America Inc.
ALL-STATE LEGAL
Attorney Resource
Bellefield Systems
Bevi
Coyote Analytics
EC Purchasing
eWranglers
Filevine
First Legal
Hirsch Insurance Brokerage
Inavero
InterContinental Stephen F. Austin
JuraLaw
Lavit, LLC
Lexis Nexis
NetDocuments
nQueue
PerfectLaw Software
Preparis
Rippe & Kingston
R.L. Barclay & Associates
Robert Half Legal
SpeakWrite
The Elegant Office
Winscribe