September 18–20, 2019
Boston Park Plaza
Boston, MA
During ALA's 2019
C4: The Legal Industry Conference
(Connect, Collaborate, Create, Change), attendees broke into design-thinking groups using the methods of empathizing, defining, ideating, prototyping and testing. This problem-solving method is critical for practitioners to find improvements to legal service delivery, become more innovative and increase collaboration across the legal ecosystem. Within their groups, they answered four "how might we" positioning questions and came up with solutions.
This booklet
contains the results of their design-thinking solutions.
C4 The Legal Industry™ Conference is a one-of-a-kind experience that uses design thinking to create solutions in the legal industry. This event focused on finance, technology and marketing, finding viable solutions for the industry, law firms and legal departments.
Attendees came prepared to solve one of these four statements:
Pricing and Profitability: How might we identify the necessary data and insights, as well as develop and evangelize best practices, to improve pricing and profitability in any law firm?

Employee Life Cycle: How might we emphasize the many benefits of diverse perspectives and inclusive culture throughout the employee lifecycle to the maximum benefit of the employee and the firm? (The life cycle ranges from recruiting and onboarding to advancement and offboarding.)

Client Experience: How might we better understand the client and create more collaborative partnerships between the firm and the clients that lead to improved client service and business success?

Nontraditional Law Firm: How might we reshape the narrative about the definition of lawyering and the provision of legal services to benefit legal professionals?
Below is a brief overview of the schedule and format of the conference. For more information, visit the Conference at a Glance and Schedule and Education pages.
Wednesday, September 18: The conference opened with a "Regi-Ception" from 4:30 p.m. to 6:30 p.m. We combined registration with a reception so everyone picked up their badge, shared a beverage and enjoyed a bite. This evening was about building relationships and getting to know one another.

Thursday, September 19: This full day featured an introduction to design thinking, legal design-thinking case studies, and an overview of the four "How might we ... ?" statements we addressed. Everyone split into four separate groups — one for each statement — and did a deep dive into the questions themselves and how important and how individual teams will develop a solution. Lunch and dinner was on their own; they joined colleagues and enjoyed the city of Boston.

Friday, September 20: After a recap of Thursday and instructions for the teams, attendees broke up into small groups (no more than five in a group) and discussed and designed a solution to their "How might we ... ?" statement. Each group chose where they want to go — they had the option to stay in a meeting room, go to any public hotel area like the lobby or a foyer space, or head outside (pending weather). A buffet lunch was available so groups could eat on their own schedule. The program ended with each team reporting on their solution to the entire group.
This design-lab-style conference was open to representatives from all sectors of the legal industry; strategic partners of ALA were invited as well. It brought together all levels of legal management professionals, lawyers, legal technologists, business development and marketing experts, and others to collaboratively develop solutions to legal industry challenges.
---
Before C4 The Legal Industry™ Conference, we hosted a Legal Lean Sigma® and Project Management Yellow Belt Certification Course. It took place from 7:30 a.m. to 5 p.m. on Tuesday, September 17, and 7:30 a.m. to 4 p.m. on Wednesday, September 18. Member registration was $1,799. Learn more.
---
NEW Opportunity: Be a Sponsored Scholarship Recipient!
Earn a $200 refund after conference! How? Register and attend C4 The Legal Industry™ Conference and commit to six prescheduled on-site meetings with exhibitors.* Then, meet with your assigned business partners on-site and turn in your appointment card to have it validated before the final session. Submit your completed, validated appointment card and ALA will refund $200 to you within three weeks after conference. To participate, indicate yes to the question "Interested in being a sponsored scholarship recipient?" when you register. Total number of available Sponsored Scholarships are limited; first-come, first-served based on date and time registration is received.
* Each appointment must be at least five minutes and will be held during coffee and/or meal breaks. Appointments will be scheduled and confirmed by ALA staff one week prior to the start of the conference.
---
Thank you to our 2019 C4 The Legal Industry™ Conference Sponsors!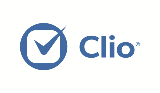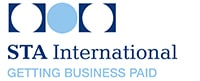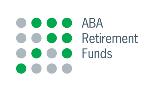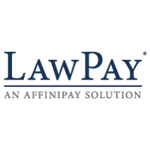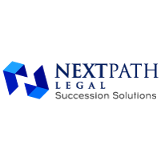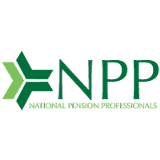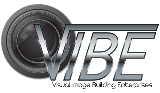 Exhibit and Sponsorship Opportunities

ALA encourages its business partners to get involved at this high-impact event. Any business partner interested in sponsorship opportunities at the C4 Conference, please visit the ALA Business Partner Portal for more information.