October 21–23, 2019
Westin Seattle
Seattle, Washington
As the legal industry continues to experience significant and rapid changes, it is critical for leaders of law firms and other legal organizations to master complex executive leadership and management skills. To that end, the ALA Master Class: Leadership for Legal Management Professionals is all about YOU and YOUR professional growth. This event took a deep dive into critical personal leadership skills that are vital to an attendee's career, such as mindful leadership, cultivating innovation, emotional intelligence and strategic change management.
---
The ALA Master Class: Leadership for Legal Management Professionals was a two-day workshop that provided participants with an in-depth, immersive, deep dive into critical skills essential for effective leadership in a rapidly changing professional environment. Designed as a Leadership Lab, it helped leaders of legal organizations master important skills, improved the leadership and management of those organizations, enhanced the prestige and value of the legal management profession, and prepared the next generation of leaders for success.
We opened with a Regi-Ception on Monday from 5–7 p.m. We combined registration with a reception, so everyone picked up their badge, shared a beverage and enjoyed a bite. The evening was about building relationships and getting to know one another.
Tuesday and Wednesday focused on learning and developing high-level leadership/management skills essential for success in today's legal market. Attendees chose between the Change Agent Track — specifically geared for those looking to enhance their presence as a change agent in their firm — and the Soft Skill Track that bolstered high-level personal management skills. Attendees were welcome to stick to one track or move between the two. They got to focus on what they wanted as they developed their leadership journey.
The Leadership Lab was open to all ALA members as well as industry nonmembers.
---
A preconference HR program was offered on Monday, October 21, from 7:30 a.m. to 4:30 p.m. Advanced Human Resources Administration for Legal Management Professionals focused on the challenges facing HR professionals in private law firms, corporate and government legal departments, and nonprofit and legal aid agencies. This one-day workshop offered cutting-edge educational sessions representing strategic core areas of human resources such as the business of HR and how it should align with the firm's overall strategy. The member registration for this event was $699, nonmember registration was $999.
We also offered a one-day postconference program on Thursday, October 24, from 7:30 a.m. to 4:30 p.m. Managing for Impact explored the underlying concepts of extraordinary leadership while it offered practical tools and hands-on practice to ensure that every manager could immediately increase the effectiveness of their leadership approach. Registration for this workshop includes access to Loeb Leadership's online learning platform where attendees were able to engage in a highly interactive deeper dive into the workshop materials and other topics, including embracing change, collaboration, taking initiative and stress management (a $400 value). The member registration for this event from Loeb Leadership was $699, nonmember registration was $999.
---
NEW Opportunity: Be a Sponsored Scholarship Recipient!
Earn a $150 refund after conference! How? Register and attend ALA Master Class: Leadership for Legal Management Professionals and commit to four prescheduled on-site meetings with exhibitors*. Then, meet with your assigned business partners on-site and turn in your appointment card to have it validated before the final session. Submit your completed, validated appointment card and ALA will refund $150 to you within three weeks after conference. To participate, indicate yes to the question "Interested in being a sponsored scholarship recipient?" when you register. The total number of available Sponsored Scholarships are limited; first-come, first-served based on date and time registration is received.
* Each appointment must be at least five minutes and will be held during coffee and/or meal breaks. One month before conference, you will be sent a list of the sponsoring exhibitors and will have an opportunity to rank your preferences. ALA will do our best to connect you with your first choices, however, it will depend on the final number of sponsors and recipients. ALA staff will schedule and confirm appointments one week prior to the start of the conference.
---
Thank you to our 2019 Master Class sponsors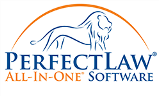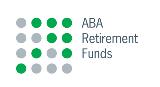 Exhibit and Sponsorship Opportunities

ALA encourages its business partners to get involved at this high-level leadership/management skills event. Any business partner interested in sponsorships, please visit the ALA Business Partner Portal for more information.