2022 Speaker Faculty
---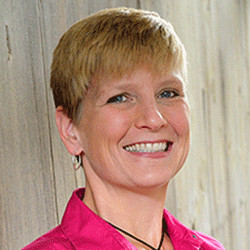 Judith A. Hissong, CLM, PCC
President
Nesso Strategies
Judy Hissong, CLM, PCC, is the President of Nesso Strategies and a current member of ALA's Board of Directors. She has served as a volunteer leader at the chapter and international levels of the Association. A former law firm Chief Operating Officer, she helps firms become more profitable by advising leaders in strategic and leadership development challenges. By creating actionable, lightbulb moments that leaders want to share and spread, she intends to improve the world one person at a time.


John M. Jakovenko, CLM, SPHR
Firm Administrator
Sparks Law, LLC
John M. Jakovenko, CLM, SPHR, is the owner of The Jakovenko Group, a consulting firm focusing on providing fractional legal administration services to small to midsized law firms throughout the country. His career in legal management spans two decades and includes leadership roles in human resources and firm administration in law firms in Los Angeles and Atlanta. Jakovenko helped develop what is now ALA's Human Resources web-based courses, which he has taught since 2015. He also serves as an adjunct professor at Kennesaw State University, teaching courses on human resources. Jakovenko has taught the human resources section of the Law Firm Management Essentials course since 2016.


Lisa A. Waligorski, CLM, PHRca, SPHR
Executive Director
Newmeyer & Dillion LLP
Lisa Waligorski, CLM, PHRca, SPHR is the Executive Director at Newmeyer & Dillion, LLP. She started her career in a legal assistant/paralegal role, and the past 20+ years have been spent in either an Executive Director or Director of Finance/Controller role. Her education and background provide experience and knowledge in developing and implementing strategic initiatives, and overseeing organizational operations, finance, human resources, facilities, information technology, and marketing and business development. Waligorski has been a speaker on both law firm accounting and human resources topics. She has also been an ALA web-based course instructor for Law Firm Accounting and Financial Information and Analysis for the past seven years. She has been heavily involved in two ALA chapters: Gateway and Orange County. She has served on several committees, held multiple board positions and has been President of both chapters.


Allison E. Worley, CLM, MBA
Executive Director
Paule, Camazine & Blumenthal, P.C
Allison Worley, CLM, MBA, is the Executive Director at Paule, Camazine & Blumenthal in St. Louis, Missouri. She started her career in legal as a file clerk more than 20 years ago. In her leadership role, she has led her firm through construction projects, technology infrastructure re-designs and the pandemic. In 2021, she was selected for the Susan L. French Emerging Leader Fellowship through the Foundation of ALA.