Joan Bibelhausen, JD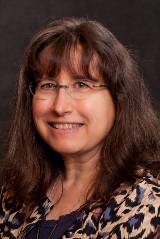 Joan Bibelhausen, JD, has served as Executive Director of Lawyers Concerned for Lawyers since 2005. She is nationally recognized for her work in the lawyer assistance and diversity and inclusion realms and has significant additional training in counseling, mental health and addiction, diversity, employment issues and management. Bibelhausen has developed and presented numerous CLE and other programs throughout Minnesota and has written on mental health and addiction, implicit bias and mental health, career and life balance and satisfaction, stress, diversity and inclusion, marketing, and other issues of concern to the legal profession.
Tara Emory, JD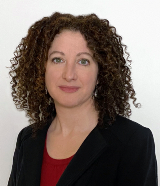 Tara Emory, JD, is the Senior Vice President of Strategic Operations with Redgrave Data. She is a recognized leader in advising organizations and law firms on e-discovery processes and information governance programs. She is skilled at assisting clients in identifying and leveraging technology and processes to complement legal strategies and improve project success. In her role at Redgrave Data, Emory provides the leadership and strategic vision necessary to ensure the company has effective, efficient and intelligent operational controls and systems in place to grow the organization and deliver superior client value.
Mary Lynn Fayoumi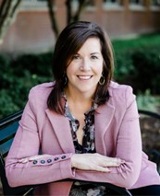 Mary Lynn Fayoumi, CAE, SPHR, SHRM-SCP, is the President and Chief Executive Officer at HR Source.
Josh Franks
Josh Franks is the Chief Operating Officer at CyTrex Cyber, where he is involved in various aspects of the CyTrex Cyber business, including operations, finance and client consultations. Franks has significant experience managing legal operations from small local teams to large teams spread throughout the globe. While he has experience in the legal field and is a 2014 graduate of New England Law Boston with a specialty in business law and tax law, he found his passion in the cyber incident response space and applies his legal experience to this ever-growing field.
Arthur Germain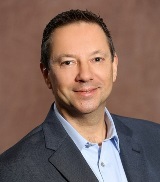 Arthur Germain is Principal and Chief Brandteller at Brandtelling, a brand storytelling agency. As a storyteller, marketer, tech geek and an engaging podcast guest and B2B speaker, he discusses the power of story for sharing value and benefit to build strong personal and customer relationships. Professional services companies are fantastic at innovation, but they struggle when it comes to telling their brand stories — they all sound the same. Germain guides professional services brands to uncover and articulate brand stories that are different so they can inspire action and showcase their companies as industry leaders.
Christopher McClure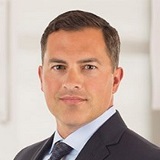 Christopher McClure is a Partner with Crowe, a top 10 global accounting and consulting firm. McClure leads Crowe's national Environmental, Social and Governance (ESG) Center of Excellence and assists a wide variety of clients with ESG strategy, program implementation and reporting requirements. He is a frequent speaker on the subject, most recently at the American College of Corporate Directors, the American Bar Association and many other industry and professional organizations. He has been quoted in Forbes, the Los Angeles Times and other media outlets.
Robin Schmidt, JD
Robin Schmidt, JD, currently holds a position as the Presiding Judge in the Northwest Judicial District, one of eight judicial districts in North Dakota. She was appointed to the bench in 2013, elected in 2016 and re-elected in 2020 to a six-year term. Judge Schmidt has served on numerous committees throughout the judiciary focusing on the administration of justice. In 2004, she graduated with distinction from the University of North Dakota School of Law, served as a law clerk for the North Dakota Supreme Court after law school, entered private practice for the largest law firm in North Dakota and opened her own law firm before being appointed to the bench.
Josh Thomas
Josh Thomas is a Senior Advisor with Redgrave LLP. He is a skilled legal project manager with significant experience preparing large, complex litigation cases for trial. He uses his trial experience to anticipate needs for clients facing litigation or investigation. Thomas supports client teams to ensure discovery workflows are defensible, effective and efficient ― from document collection to production. He also configures databases for internal timelines, implementing quality control mechanisms.
Jared Vishney
Jared Vishney is an entrepreneur with more than 30 years of domestic and international experience with Fortune 500 enterprises and small-to-medium sized companies. He holds a dual Economics and Business degree from UCLA. His involvement in the healthcare and legal industry began 12 years ago when he founded Arctrieval, a business providing health information management services to hospitals and doctor's offices. Using knowledge and experience gained from delivering records, he built Arctrieval Legal to solve medical record challenges for legal professionals.
Erica Zolner, JD
Erica Zolner, JD, is a Partner with Redgrave, LLP. She has nearly 20 years of experience handling complex, "bet the company" business litigation and class action matters. Zolner focuses on providing clients with strategic litigation counseling, advising on practical discovery and information governance strategies. She has experience with the development of efficient and effective e-discovery and information governance solutions related to records retention and challenges posed by emerging technologies to address clients' complex business needs and information technology environments.