Welcome from the Conference Chair
Dear Intellectual Property colleagues and friends,
This year has certainly been challenging, and every firm has felt the impact of COVID-19. That's why the IP Committee has planned a conference to help firms return to work better than ever. This conference aims to address questions such as: How can we lead and collaborate in a virtual world? How do we recruit and onboard in a post-pandemic environment? And how can we rebuild and move forward stronger than before?
These topics are at the forefront of many legal management professionals' minds right now, and rightfully so. However, this is not just another COVID-19 conference. The Intellectual Property Virtual Conference for Legal Management Professionals focuses specifically on the needs and concerns of IP firms. This year, we'll explore how trending and future changes in IP affect the firm's operations, staffing, filings with the U.S. Patent and Trademark Office (USPTO) and other critical areas we manage day-to-day.
On behalf of the 2020 ALA IP Conference Planning Committee, I invite you to attend the first-ever virtual IP Conference on October 1. Meet with colleagues to share in interactive education sessions, engage with ALA business partners and create and renew networks with fellow peers to address the challenges we face in an ever-changing IP market.
Whether you are a first-time or veteran attendee, you will find value in participating in this year's virtual conference. You will leave the conference with ideas and best practices to apply in your position to create a more productive work environment, reduce risk, assure compliance, keep up with the changes at the USPTO and adapt to the new normal. All this information will ultimately help firms adapt to the recent long-lasting and, in some cases, significant changes within the legal and IP world.
This year's conference is not one to miss. We look forward to learning together and networking — socially distant, of course!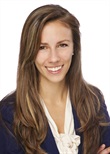 Heather R. Kelly
Planning Committee Chair
IP Virtual Conference for Legal Management Professionals