The Association of Legal Administrators has specially designed its events to advance the development of professionals from all walks of law.
Networking opportunities are paired with educational sessions for general legal management professionals and functional specialists alike, from human resources and finance to office management and business development.
ALA's Annual Conference & Expo can help you solve the challenges that face your firm or office.
Solve problems with advice from peers who have been there
Make important connections with colleagues and business partners
Discover the latest technologies and solutions in the exhibit hall
Earn continuing education credits
"I always add value to my firm by attending the ALA Annual Conference. It's a great opportunity to re-engage with everything new and trending in the profession of legal management."
Stephen Wolf, CLM, CPA, Chief Operating Officer, Deutsch Kerrigan LLP, New Orleans Chapter, Member Since 2002

"Attending the ALA Annual Conference was the best thing that I could have done for my firm and my own professional career. I sent my executive staff and the partners copies of the outlines for the sessions that I was attending to show value for attending the conference. Partners were already reviewing outlines when I returned on Monday. They agreed that the material was top notch and reaffirms their value in ALA."
Patricia Isaacson, Executive Director, Davison Eastman Munoz Lederman & Paone PA, New Jersey Chapter, Member Since 2008
Welcome from 2019 Annual Conference & Expo Chair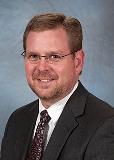 On behalf of the 2019 Annual Conference Planning Committee, I invite you to attend the 2019 Annual Conference & Expo at the Gaylord Texan Resort & Convention Center in Grapevine, Texas. The conference dates are Sunday, April 14 to Wednesday, April 17, so mark your calendars now and look for more information in the coming months. The Conference Planning Committee is already working hard to make this conference the best it can be.
ALA's mission is to be the "undisputed leader for the business of law, focused on the delivery of cutting-edge management and leadership products and services to the global legal community." The 2019 conference is poised to advance that mission with the education sessions and speakers we have selected, as well as the myriad of industry experts who will showcase their products and services in the exhibit hall. Some of the highlights you won't want to miss are:
Keynote Speaker Molly Fletcher, hailed as the "female Jerry Maguire," is sure to inspire attendees with her business wisdom, relationship brilliance and unwavering optimism. She spent two decades as one of the world's only female sports agents, yet one of the most successful in the modern era.
General Session speaker Nicole Malachowski, the first female Thunderbird pilot, is an experienced leader with an incredible life story. Her story is one of overcoming hardship and achieving seemingly impossible dreams. With every obstacle she overcame, she grew.
The Exhibit Hall will provide an excellent opportunity to visit with valuable business partners who are already invested in your firm's success, as well as explore new products and services offered by other industry experts.
Our Wednesday evening Grand Finale caps off an exciting week of renewing old friendships and forming new connections with colleagues from around the world. You won't want to miss this always fun event, sponsored by our VIP business partners just for you.
Make plans now to join us in Grapevine, Texas. I look forward to seeing you there!
Travis Armstrong, CPA, CLM
2019 Annual Conference Committee Chair
Keynote Speaker — Molly Fletcher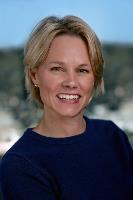 It often takes a crisis to create change in our lives. How can we create transformational change in the absence of crisis and unleash our true potential? Molly Fletcher shares stories from her experiences as a successful sports agent and lessons from top athletes and coaches in the game. She outlines the 5-step process to unleashing your potential and achieving peak performance.
Fletcher is a Chief Executive Officer who shares her unconventional and unique techniques that made her one of the first female sports agents in the high stakes, big ego world of professional sports and now a successful entrepreneur. She previously served as President of client representation for sports and entertainment agency CSE and spent two decades as one of the world's only female sports agents. She has been featured in ESPN, Fast Company, Forbes and Sports Illustrated, and has authored four books.

She currently serves as a National Trustee member for the Boys & Girls Clubs of America and on the national advisory board for the Positive Coaching Alliance (PCA). Fletcher earned a bachelor's degree in communications from Michigan State University while captaining the women's tennis team.
General Session — Col. Nicole Malachowski (USAF, Ret.)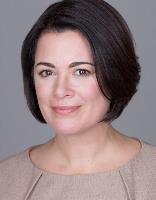 As a member of the elite United States Air Force Thunderbirds flying demonstration team, the first woman to do so, Col. Nicole Malachowski (USAF, Ret.) was part of a team that demanded flawless execution under extreme circumstances because lives literally depended on it. The Thunderbirds were just two years of an exceptional 21-year Air Force career during which she became a White House Fellow and adviser, served at the Department of Defense, was a mission-ready pilot in three operational squadrons and a fighter squadron commander and served as a combat pilot. As an Air Force leader, Malachowski constantly challenged assumptions by matching people's values with the job to be done. In this talk, she draws on her distinguished career to offer inspiring lessons for leaders and followers.
A leader, a combat veteran, the first woman pilot on the Thunderbirds Air Demonstration Squadron, an instructor, a White House Fellow, and an inductee into the Women in Aviation International Pioneer Hall of Fame, Malachowski's Air Force career exceeded her wildest dreams. She earned a Master of Arts, with honors, in National Security Policy from American Military University and a second Master of Arts, with the highest distinction, in National Security and Strategic Studies from the U.S. Naval War College. While there, she earned the Admiral Stephen B. Luce Award as the class honor graduate, the first Air Force officer in the history of the Naval War College to do so. She has been recognized with several honors for her consistent contributions to community service.

Couldn't attend ALA's 2018 Annual Conference & Expo? Take a quick listen to audio highlights from the event in the ALA Legal Management Talk podcast. This audio exploration will help you get a partial experience — from speakers like John Quiñones and Vernice Armour to valuable education sessions — and be your inspiration to attend the 2019 event in Grapevine.