Timothy B. Corcoran is a Principal with the Corcoran Consulting Group and the past President of the Legal Marketing Association. In his practice, he advises law firm leaders, in-house counsel and legal service providers on how to profit during a time of great change. This includes assisting law firm leaders with business strategy, primarily in the areas of operational excellence and business growth, and assisting in-house counsel with managing preferred provider programs.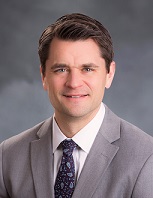 Matt Finke, Thompson Coburn LLP's Chief Financial Officer, oversees all accounting, billing and tax work, and leads the 30-member financial team that plays a key role in the firm's accounting, taxes and budgeting, as well as mergers and expansions. Before joining Thompson Coburn, Finke worked as a CPA and business consultant with RubinBrown. As former Partner-in-Charge of RubinBrown's Law Firm Services Group, he provided consulting services to some of the region's largest firms — including Thompson Coburn.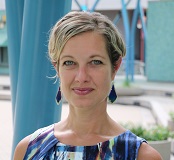 Marcie Borgal Shunk is President and Founder of The Tilt Institute, specializing in helping clients make better, more informed decisions based on insights, intelligence and intuition. Shunk helps law firm clients position themselves ahead of changing markets. She is a recognized leader in competitive intelligence, client relationship dynamics and the business of law. Prior to founding The Tilt Institute in 2016, Shunk was a Principal at The BTI Consulting Group, spearheading research on the legal market. She has spent over two decades helping law firm clients with client development and strategy formulation both at BTI and as a Senior Consultant with LawVision Group.