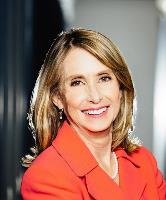 As Chief of Staff and Senior Director of Legal Operations at NetApp Inc., Connie Brenton, JD, MBA, has leveraged her legal and business background to create an innovative and best-in-class legal department that has been recognized internationally for its innovation in the areas of strategic vision, partner and financial management and building efficiencies.
Prior to NetApp, Brenton served as Senior Director, Deputy General Counsel at Sun Microsystems and then Managing Counsel at Oracle, where she also initiated the legal operations role. Before joining the legal operations community, she was in private practice as a civil litigator.
Brenton has been active in developing and promoting the legal operations role throughout the business and legal communities. She is the Chief Executive Officer and Chairman of the Board of the Corporate Legal Operations Consortium (CLOC), the world's largest, fastest growing and most active group of legal operations professionals. She publishes on the topics of the changing legal ecosystem and legal operations and speaks internationally on the topic of "Running Legal Like a Business."
Brenton holds a JD, an MBA and a BA in Economics. She was selected as one of 100 Women of Influence in Silicon Valley for 2014 and was named one of the top 10 deputy general counsels in 2012.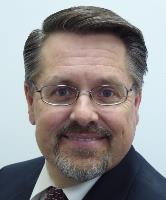 Jeff Franke, JD, MBA, is a member of the Executive Team and Board of Directors of the Corporate Legal Operations Consortium (CLOC), a nonprofit comprised of more than 650 global corporations. A founding member of CLOC, he serves as its General Counsel and Corporate Secretary and drives all content development for CLOC's Institutes.
Prior to CLOC, Franke worked at Yahoo, Sun Microsystems and Oracle, and in private practice.
With more than 20 years of experience at major high-tech companies and in private practice, Franke's areas of expertise include law practice management, technology licensing, commercial transactions, commercial litigation, open source licensing, product and M&A technology due diligence, and legal operations.
He received his JD, MBA and BA from Santa Clara University.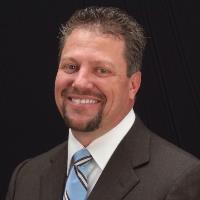 Steve Harmon, JD, is a member of the Cisco Legal executive management team, where he manages the Legal Technology Solutions (LTS), Global Export Trade (GET) teams, the global process for trademarks and corporate marketing, and the Global Center of Excellence — an industry-leading example of the use of "captive legal process outsourcing." The LTS team is chartered with developing and maintaining systems and process that support the efficiency and accuracy of legal functions at Cisco. These systems and processes include contract management, export compliance tools, regulatory compliance, legal knowledge management, web-based resources and file room operations. The GET team is responsible for expediting Cisco's worldwide trade by ensuring global compliance with global export rules and regulations.
Harmon is also a Co-Founder and Board member of the Corporate Legal Operations Consortium (CLOC).
He holds a BS in Business Management (Information Systems emphasis) and a JD, both from Brigham Young University.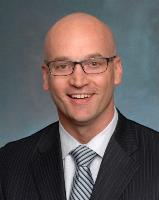 Over his more than 20-year career in the legal industry, Thomas Baldwin has established himself as a globally recognized thought leader and expert in practice management and economics, information management, legal technology and knowledge management. During his career, he has held several C-level positions at leading Am Law 100 firms, including Cadwalader, Reed Smith and Sheppard Mullin. In 2016, he was inducted as a Fellow into the College of Law Practice Management and in 2013 was named to the National Law Journal's inaugural list of 50 Business of Law Trailblazers & Pioneers.
As a Partner at Fireman & Company, Baldwin specializes in building and leading teams aimed at improving firm efficiencies, profitability, attorney working practices and user experiences. His career success stems from a deep understanding of law firm financials and business practices, and then strategically aligning them with legal processes, attorney behaviors and best-of-breed legal technologies.
Baldwin has been a member of numerous industry boards including the Thomson Reuters Engage Advisory Board, Law Technology News Editorial Advisory Board, the LexisNexis Advisory Council and the Law.com Technology Advisory Board. He is regularly asked to present at and chair international and domestic conferences covering emerging trends in the legal industry.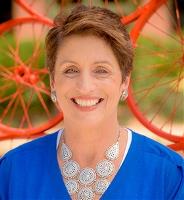 Roberta "Bobbie" LaPorte, MBA, MS, is Founder of Bobbie LaPorte & Associates, a consulting firm providing leadership and organizational development services to Fortune 500 organizations and promising start-ups.
LaPorte served in Chief Executive Officer, Chief Operating Officer and Chief Marketing Officer roles in several Fortune 50 companies, including IBM, GE and United Healthcare. She has an MBA from Harvard, and a master's degree in Positive Leadership and Strategy from IE Business School in Madrid.
A multiple Ironman triathlon finisher, she applies the sciences of positive psychology, behavioral fitness and the strategies of athletes to help executives excel in their careers. LaPorte is currently training for her seventh Ironman triathlon.