Maintenance Notification
The ALA website will be undergoing maintenance on Thursday, August 11th between 8am - 8pm Central Time.
During this time, features such as logging in and member only areas including the Online Community may be inaccessible. Please revisit those areas at a later time.
If you need to reach us immediately, for membership-related services or needs, send an email to: [email protected]
or call: 847-267-1585


Or reach out to us using the Contact Us form.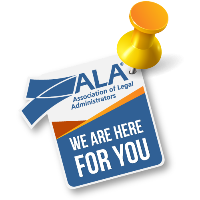 Thank you for your patience and understanding.