ALA 20/20 — Envisioning the Association We Want to See and Be
"The relevant question is not simply what shall we do tomorrow, but rather
what shall we do today in order to get ready for tomorrow." – Peter Drucker
As a member-led and member-focused Association, service, leadership and ingenuity are qualities embodied by all our members but most passionately by our volunteers. It's what makes this such a great organization. It's also what makes ALA such an essential resource for successful legal management professionals.

Each year we bring our chapter leaders together to share and benefit from one another's strengths, experiences and relationships at the Chapter Leadership Institute. It's one of my favorite events, as it allows us the opportunity to work closely together in the development of new solutions and visualize the Association we want to be.

We'll use our time together this year to focus conversations and actions on moving the Association forward at all levels. We'll sharpen our presentation and presence skills, discuss best practices in chapter management, have opportunities to think and plan strategically, and learn from one another by sharing our successes and challenges. You'll leave CLI with new skills that can be implemented immediately — and you'll hopefully make some new connections along the way!

We hope you enjoy everything we've got in store for you during the time we spend together. I look forward to connecting and collaborating with you.

Thank you for your time, passion and effort as a volunteer leader in our Association!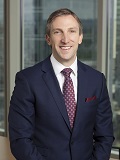 Sincerely,
James L. Cornell III
2019-2020 President
[email protected]
202-639-5646