Stephen A. Bogorad
is a Principal of Bogorad & Richards PLLC, located in Alexandria, Virginia. He focuses his practice on civil litigation and also provides ethics and risk management advice to lawyers and law firms. Before joining Bogorad & Richards in 2016, Bogorad was a Litigation Partner at Holland & Knight LLP for more than 20 years, and for more than a decade he served as a professional responsibility partner of that firm.

Steven G. Hatch
is a Founder and Chief Operating Officer of Helient Systems, LLC, a legal technology service provider and consultancy specializing in and law firm computing. Hatch has spent the past 20-plus years providing strategic recommendations and technology guidance to law firms with domestic and international operations. A former Co-Founder of Network Alternatives, a 1999 start-up and early pioneer in cloud computing, Hatch designs solutions to provide safe connectivity, facilitate attorney mobility and enhance firm security.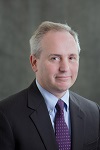 Peter Lane Secor
is the Director of Strategic Pricing and Project Management with Pepper Hamilton LLP. He concentrates on legal project management with a focus on improving efficiencies through shared management responsibilities, strengthening communication and making value transparent. His expertise includes client/matter profit analysis and providing partners with performance evaluations from a financial perspective.
Catherine Alman MacDonagh, JD
, is the Chief Executive Officer and Founder of the Legal Lean Sigma Institute LLC. She is a former corporate counsel and law firm executive who now teaches and provides training and consulting services in process improvement and project management, strategic planning, marketing and business development. A Lean Sigma® Black Belt and certified Six Sigma Green Belt, MacDonagh is an adjunct professor at Suffolk Law School and George Washington University's Masters in Law Firm Management. She is the author of Lean and Six Sigma for Law Firms.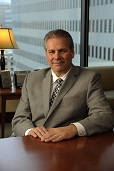 Michael E. McCabe Jr.
is a registered patent attorney with 20 years of patent litigation experience. He previously served as risk management counsel for a large IP firm. He presently heads the Attorney Discipline and Ethics group at Funk & Bolton, P.A., where his practice focuses on representing law firms and corporations on matters regarding ethics and malpractice, and representing IP practitioners in disciplinary, reinstatement, and admission matters before the Office of Enrollment and Discipline (OED) of the United States Patent and Trademark Office, as well as disciplinary defense before the State Bars of D.C, Maryland and Virginia.

Jessica Patterson
currently serves as a Program Manager in the Office of International Patent Cooperation, overseeing the implementation of key initiatives in support of the organization. In addition, Patterson is the Manager of the Global Dossier program, a complex, strategic initiative modernizing the international patent system by providing cutting-edge services for all stakeholders. She also served as President of the USPTO's Asian Pacific American Network, a voluntary employee organization comprised of more than 800 members.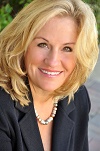 Sharon M. Schweitzer, JD
, the Founder of Protocol & Etiquette Worldwide, is a cross-cultural consultant and international business etiquette expert who travels from Austin, Texas to engage, entertain and educate audiences. She is the author of the best-selling, international-award winning book Access to Asia, named a Best Book of 2015 by Kirkus Reviews. She is also a Huffington Post blogger, the resident etiquette expert for CBS KEYE We Are Austin.

Lisa Tran
is a Communications Manager for eCommerce at the USPTO. Currently, she is primarily responsible for communicating with stakeholders and gathering feedback for the eMod project. She also supports the EFS-Web and PAIR team. Prior to working with eCommerce, she worked in several different business units within patents, including the technology centers, information management and business planning.