Welcome, International Attendees!
ALA is pleased to welcome you to Denver, Colorado. Here you'll find content and resources just for you as an international attendee.
International Idea Exchange (INTIE)
This is the ideal place to meet legal management professionals from around the world, connect with other international attendees and discuss the unique issues affecting your firms. US administrators are also welcome to join this discussion. Discussion topics may include issues that are common to managing legal offices anywhere, as well as issues unique to your country.
April 2
1:45-3:00 p.m.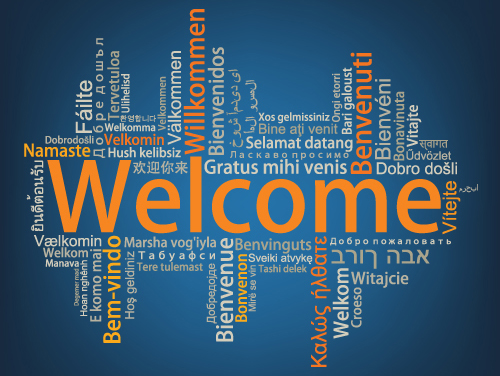 The sessions listed below may be of particular interest to international conference attendees.
Monday
OM10 Building Information Risk Management into Your IT Security Program
Speaker: Al Marcella, Jr.
11:00 a.m.–12:30 p.m.
CM14 Old School, New School: Engaging, Retaining, and Managing Change in a Multigenerational Workplace
Speaker: Lora Haines
1:45–3:15 p.m.
LI15 Leading with Strategy
Speaker: Steve D. Wingert
4:00–5:15 p.m.
Tuesday
FM20 Time Entry to Cash Receipts ... 8 Steps to Increase Revenue & Partner Profits
Speaker: Jay Erdman
7:30–8:30 a.m.
CM22 Strength-Based Leadership: The 10-80-10 Principle
Speaker: Sunjay Nath
10:15–11:15 a.m.
LI25 Has Your Company Bridged the Gap Between Human Values and Ethics? Does It Matter?
Speaker: Chuck Gallagher
2:45–3:45 p.m.
Wednesday
HR30 Marijuana in the Workplace
Speaker: Mary A. Celeste
8:30–9:30 a.m.
HR31 Executive Presence: How to Achieve Greater Influence in Your Firm
Speaker: TBD
1:15–2:30 p.m.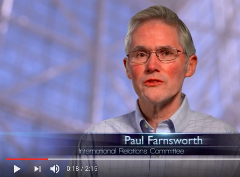 Meet Our International Relations Committee
Watch this video to learn about our committee's work to optimize your ALA experience.
Get to Know Other ALA International Members

Join our International Relations Group on LinkedIn!

The 2015 Annual Conference & Expo had attendees from 14 countries!
"Los Angeles was my fifth Annual Conference, and I have enjoyed every one of them. Each time you can see the incremental improvements which make each experience better than the last. At ALPMA, we really respect our relationship with ALA and congratulate the team on another fantastic event!"

Andrew Barnes
President, Australasian Legal Practice Management Association (ALPMA)
Member of ALA's International Relations Committee
Member Since 2015
Registration Discounts
If you are a Managing Partner of a law firm or a member of one of the following Strategic Alliance Partners of ALA, you will receive the prevailing ALA member rate:
American Association of Law Libraries
American Bar Association Law Practice Division
Association of Corporate Counsel
Australasian Legal Practice Management Association
British Columbia Legal Management Association
Corporate Legal Operations Consortium (CLOC)
International Legal Technology Association
International Paralegal Management Association
The Law Office Management Association
Legal Marketing Association
Meritas
National Association for Law Placement