First Time Attending?
We Can't Wait to Meet You!
As a newcomer, you are invited to attend the Leadership Newcomers Connection. Join us for this popular event to connect with colleagues and ALA Leadership!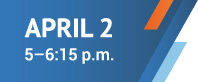 Read 10 tips for maximizing your Annual Conference experience, and see below for more opportunities to learn and network.
Idea Exchanges
Idea Exchanges are small roundtable discussions that specifically pertain to your job function(s) or market. They're a great way to get acquainted with other legal management professionals who face similar challenges and might be able to answer your questions. View the full list of Idea Exchanges.
Exhibit Hall
ALA's expanding roster of business partners will be available in the Exhibit Hall to serve as your trail guide to streamlined operations. Take advantage of their subject matter expertise and discuss the latest legal management solutions, along with hands-on demonstrations of the management tools of the future.
Certified Legal Manager Credits
Regardless of the stage in your career, certification adds a valuable dimension to your professional development. ALA's Certified Legal Manager (CLM)SM program provides the opportunity to demonstrate you have mastered the knowledge, skills and abilities to operate at a high level of expertise in the field of legal management.
Interested in earning the CLM credential? Attend conference to accumulate the necessary credits. Learn more.
Just curious what it's all about? Bring your questions to the CLM Idea Exchange and get firsthand advice from experienced CLMs who will provide valuable tips on how to prepare for the certification exam. This is an ideal time for creating a network of support while preparing for the exam. You'll also hear how to develop focused study habits and overcome stumbling blocks.
In addition, members of the ALA Certification Committee will be available in the ALA booth in the Exhibit Hall to answer questions throughout the conference.
Tips for First-Time ALA Annual Conference Attendees
ALA members Ruth V. Fry and Eric L. Hightower, CLM, SPHR, share some great advice for first-time conference attendees. They discuss what to do before, during and after conference. Check out their great tips here.
Annual Conference is an invaluable experience. Take it from last year's first-time attendees:
"This was my first ALA Annual Conference & Expo. I have attended many chapter events, and the Law Firm Management Essentials course. The Annual Conference was jam-packed with useful education and tools. The networking and idea-sharing was invaluable."

Teresa Reiner
Anderson, Helgen, Davis & Cefalu, PA
Minnesota Chapter
Member Since 2014
"The innovative Advanced Profitability Track was a great focus to my first time at the ALA conference. Everyone there was very friendly and full of great information. I enjoyed the on- and off-topic chats with my fellow administrators."

Jamey Borell
Mintz Levin Cohn Ferris Glovsky & Popeo, P.C.
"Although I have been a member of my local chapter for eight years, this was my first conference. I received a scholarship to attend. I loved it. The education sessions were very informative, and I was able to network with my chapter members as well as other chapters. I was very pleased with the overall experience."

Maria Florio
Zirulnik, Sherlock & DeMille
New Jersey Chapter
Member Since 2008