Hotel & Travel

September 18–20, 2019
Boston Park Plaza
50 Park Plaza
Boston, MA, 02116
617-426-2000
Hotel Reservations
Reservations may be made online by clicking here if you are staying anytime between September 16–22. If you'd like to extend beyond those dates, please call the Boston Park Plaza central reservations office at 617-457-2290 and indicate you are with the Association of Legal Administrators. All reservations must be made by August 17, or until our block is full, to receive ALA's group rate. Rooms, dates and rates are available on a first-come, first-served basis.
Single/Double: $289 plus 14.45% tax, per night
Check-in: 4 p.m.
Checkout: 11 a.m.
Parking
Valet Parking:
The Boston Park Plaza Hotel offers Valet Parking for $58 per night. Valet Parking is located at the Columbus Avenue Entrance of our Boston Hotel.
Valet Parking Entrance Address: 34 Columbus Ave, Boston 02116
Self-Parking – Motor Mart Garage:
The Motor Mart Garage is located directly across the street from The Boston Park Plaza Hotel. It offers 24-hour access, visible security and a clean friendly environment. Current rates are as follows:
Regular Daily Parking Rates
0–1 Hour – $14.00
1–2 Hours – $20.00
2–10 Hours – $30.00
10–24 Hours – $40.00
Evening and Weekend Rates
0–1 Hour – $10.00
1–2 Hours – $18.00
2–10 Hours – $25.00
10–24 Hours – $40.00
By Air

Fly into Boston Logan International Airport.

For travel between September 14–23, 2019, American Airlines offers discounts for group travel. When making your reservation online at aa.com, please enter 5499BK as the Promotion code and 822850 as the Business Extra code. You may also contact the Meeting Services Desk at 1-800-433-1790 , although please note that a service charge may apply.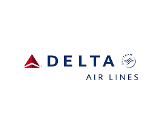 Receive up to 10% off your airfare at delta.com if you travel between September 12–25, 2019. On the Search Flights page, select Book Your Flight, click on Advanced Search and enter code NY2KX in the box. Reservations may also be made by calling Delta Meeting Reservations at 1-800-328-1111 Monday–Friday between 7 a.m. and 7:30 p.m. Central. (Please note there is not a service fee for reservations booked and ticketed via the reservation 800 number.)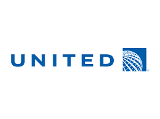 We have partnered with United Airlines to offer travel discounts to our event. Visit united.com/meetingtravel and enter ZH56301678 in the Offer Code box. You may also call United Meeting Reservation Desk at 800-426-1122 Monday–Friday, 8 a.m.–10 p.m. ET and Saturday–Sunday, 8 a.m.–6 p.m. ET. Booking fees are waived for meeting reservations. Please note that travel must be booked between September 14–23, 2019, in order to receive the discount.
By Rail
Ride the rails to Boston.
Both Amtrak and Boston's Commuter Rail service make it easy to get in and out of the city.
Amtrak
Amtrak is a passenger rail service that connects Boston, New York, Washington, D.C., Philadelphia, Baltimore, Portland (ME) and other points nationwide. Amtrak trains depart from South Station (Red Line), Back Bay Station (Orange Line) and North Station (Green and/or Orange Line).
Amtrak Acela
Created with business travelers in mind, Amtrak's high-speed train Acela provides fast service along the Northeast Corridor High-Speed Rail between Washington, New York and Boston.
Traveling at speeds up to 150 miles per hour, each Acela is fully equipped with power outlets and audio entertainment in-seat, bistro cars, elegant first-class cars, wide seats, conference and meeting areas and other amenities.

Phone: 800-872-7245
Toll-free: 800-USA-RAIL
amtrak.com
MBTA Commuter Rail
Operated by the Massachusetts Bay Transportation Authority, Boston's Commuter Rail services the outlying Boston suburbs. Service is available from several "T" stations, but most departures take place at North Station, South Station and Back Bay Station.

Phone: 617-722-3200
mbta.com
---
Things to Do
Explore Boston, where the new and the old are in constant conversation, where cobbled-stone streets meet glass-enclosed shopping galleries, where The Freedom Trail landmarks stand beside cutting edge restaurants and renowned performance theatres brush shoulders with trendy nightclubs.
Uncover Boston's past while enjoying its distinctively modern edge, enjoy the old masters, and the brew masters, pedal-powered swan boat rides or high-speed catamaran whale watches. Shop artisanal markets or chic boutiques. While the afternoon away at a sidewalk café or dine from the popular food trucks found throughout the city. Stroll the lively waterfront or cruise the historic harbor.
There's so much to do!
---
Dining
You'll have time to explore Boston for lunch on Thursday, and dinner each evening. Check out these dining options near the hotel or for personalized service, feel free to contact the Boston Park Plaza concierge. Just call 617-426-2000 and ask for the concierge desk. They'll be happy to make a recommendation and a reservation!