Hotel and Travel



October 21–23, 2019
Westin Seattle
1900 5th Avenue
Seattle, WA 98101
206-728-1000
Hotel Reservations
Reservations may be made online by clicking here. All reservations must be made by September 30, or until our block is full, to receive ALA's group rate. Rooms, dates and rates are available on a first-come, first-served basis.
Single/Double: $239 plus 15.6% tax, plus $2 tourism fee, per night
Check-in: 4 p.m.
Checkout: 11 a.m.
Parking
On-site self-parking fee: $50 daily
Valet parking fee: $60 daily
Self/valet parking are offered in an adjacent garage with hourly/daily rates. Overnight rates include in/out privileges.
By Air
Fly into Seattle-Tacoma International Airport.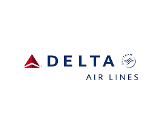 For travel between October 18-26, 2019, American Airlines offers discounts for group travel. When making your reservation online at
aa.com
, please enter
58H9BS
as the Promotion code and
822850
as the Business Extra code. You may also contact the Meeting Services Desk at
1-800-433-1790
, although please note that a service charge may apply.
Receive up to 10% off your airfare at delta.com if you travel between October 16-28, 2019. On the Search Flights page, select Book Your Flight, click on Advanced Search and enter code NY2KX in the box. Reservations may also be made by calling Delta Meeting Reservations at 1-800-328-1111 Monday–Friday between 7 a.m. and 7:30 p.m. Central. (Please note there is not a service fee for reservations booked and ticketed via the reservation 800 number.)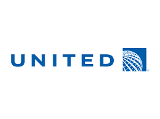 We have partnered with United Airlines to offer travel discounts to our event. Visit united.com/meetingtraveland enter ZH56301678 in the Offer Code box. You may also call United Meeting Reservation Desk at 800-426-1122 Monday–Friday 8 a.m.–10 p.m. ET and Saturday–Sunday 8 a.m.–6 p.m. ET. Booking fees are waived for meeting reservations. Please note that travel must be booked between October 18-26, 2019, in order to receive the discount.
By Rail
Ride the rails to Seattle.
Looking to travel to or from Seattle via rail? Three train routes service Seattle's King Street Station, located on the south edge of downtown. Amtrak offers: Coast Starlight travels between Seattle, Portland, and Los Angeles. Amtrak Cascades travels between Vancouver, BC; Seattle; Tacoma; Portland; Salem and Eugene. Empire Builder travels between Chicago; Minneapolis/St. Paul; Spokane; Portland; and Seattle.
Things to Do
Seattle is an exciting urban city surrounded by unmatched natural beauty. Adventure awaits you. Seattle inspires collaborations that change the way people experience things. Unlike traditional cities, in Seattle restaurants start their own record labels, radio stations become community hubs, health care and technology feed each other, and old brands discover ways to become new again. Click here to see your options. With everything from unrivaled natural beauty and world-class attractions to major sports teams, a thriving arts and culture scene, and beyond, there's always something to do in Seattle, including Seattle's Top 25 Attractions.
Dining
You'll have time to explore Seattle for lunch on Tuesday, and dinner each evening. Check out these lunch options near the hotel or for personalized service, feel free to contact the Westin Seattle concierge. Just call 206-728-2000 and ask for the concierge desk. They'll be happy to make a recommendation and a reservation!