Hotel & Travel: Regional Legal Management Conference—West


Hotel & Travel: Regional Legal Management Conference—East


September 7–9, 2017
Venetian Las Vegas
3355 Las Vegas Blvd.
Las Vegas, NV 89109
Hotel: 702-414-1000
Cut off date August 16, 2017
Hotel parking, both valet and self-park, is complimentary at the Venetian.
IMPORTANT NOTE: Beware of Unauthorized Hotel Service Providers
It has come to our attention that several attendees and business partners have been contacted by housing vendors who are offering to provide room rates and hotel services for our September 7 – 9 Regional Legal Management Conference – West for the Venetian Las Vegas. They ARE NOT the official housing providers for any ALA event. Reservations for ALA should be made through the link on this page. The first two companies listed below have recently contacted our members and exhibitors but please also beware of the other three.
Convention Booking Bureau

Business Travel Planners

CBS International

Diamond Housing Associates

Event Travel Planners
Please do NOT reply to any of the above companies, nor share any personal or credit card information. If you have any questions, please email to registration@alanet.org.
October 12–14, 2017
Renaissance Nashville
611 Commerce St.
Nashville, TN 37203
Hotel: 615-255-8400
Hotel parking: Valet parking at the hotel: $39 + tax per night, includes in/out privileges.
Self-parking is not available at the hotel, however across the street you may self-park at the library for $13 + tax per night. There are not in and out privileges at this lot.
IMPORTANT: If you were not able to get a reservation at the Renaissance, ALA has booked limited rooms at the Homewood Suites by Hilton Nashville-Downtown located at 706 Church St, Nashville, TN 37203.
To make a reservation please call Hilton Reservations at 800-445-8667 or 615-742-5550, which is the hotel front desk, and ask for the Association of Legal Administrators group.
Until our block is full, rooms are $299 + tax. This rate is available for the nights of October 12 and 13, and may be available pre-conference, however is not open for the night of the 14th.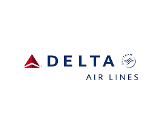 Receive up to 10% off your airfare at
delta.com
if you travel for Las Vegas September 4–12 or for Nashville October 9–17. Select Book Your Flight, click on Advanced Search and enter code NMPK7 in the box on the Search Flights page. Reservations may also be made by calling Delta Meeting reservations at 800-328-1111 Monday through Friday, 7 a.m.–7 p.m. Central. A direct ticketing charge may apply for booking via phone.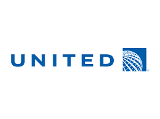 If you are traveling to Las Vegas September 4–12 or to Nashville October 9–17, receive up to 10% off your airfare and an additional 3% discount, applicable only for published fares, on
united.com
. Enter your airport and date information and then click on "All search options" to enter ZXPB816750 in the Offer Code box under Promotions and Certificates. Or, call 800-426-1122 and use the same code (a $25 service fee may apply when booking via phone.

Traveling on American? While they don't offer a discount, please enter Business Extra Number 822850 when making your reservations at aa.com. ALA will earn complimentary tickets for future business travel to help keep administrative costs down.
---
Ground Transportation
NASHVILLE
Taxi service is a flat $25 rate from Nashville International Airport (BNA) to the downtown hotels, plus gratuity. Both Uber and Lyft service the airport and the downtown, and can be less expensive.
LAS VEGAS
McCarran International Airport is located south of the Las Vegas strip and is the main gateway to the city of Las Vegas and its attractions. It is about 6 miles, or 10-20 minutes, from the Venetian Las Vegas Hotel. Regular Super Shuttle fare is about $12 each way; taxi service is $21 to $25 plus gratuity.
Receive a 10 percent discount on your round-trip SuperShuttle ticket from McCarran International Airport to the Venetian Las Vegas Hotel. Book online and use the code 3RP3Y (fares are estimated below). After collecting your bags upon arrival at the airport, be sure to have your confirmation handy when you check in with a Super Shuttle customer service representative.
To use your code simply enter it in the "Discount Code" box on the first page of the website when making your reservations.
For questions and reservations, please call 1-800 BLUE VAN (800-258-3826). Customer service is available 24/7. Reservations can be booked on SuperShuttle's website, app or by clicking here. Please note that if you make your reservation via phone, the discount is invalid and a $3 call center fee applies.
Arrival Procedures
Terminal 1: After collecting your luggage, exit the baggage claim area via Door 11 (behind Starbucks) and proceed right to the SuperShuttle ticket booth to speak with a uniformed Customer Service Representative.
Terminal 3: After collecting your luggage, proceed to the SuperShuttle ticket booth to speak with a uniformed Customer Service Representative. The SuperShuttle booth is located outside of Door 53, to the right of the baggage claim.