Welcome from the Conference Chair

Greetings Colleagues and Friends!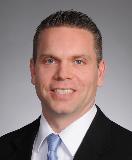 The challenges facing the legal industry have never been greater. The traditional law firm business model is under tremendous pressure to change and adapt to better meet the needs of both clients and practicing attorneys. Whether it is taking a fresh look at partner compensation systems, implementing an alternative fee arrangement program or renegotiating contracts to drive operating efficiency and expense savings, finance professionals are playing a key role in their firms' efforts to craft strategic responses to the pressures of the "new normal." The 2017 ALA Finance and Law Practice Management Conference was designed to help attendees excel in this new legal industry operating environment.
On behalf of the planning committee, I invite you to join us in Chicago, October 5–7, to stay ahead of the curve on emerging issues in law firm finance, as well as learn about new products and services from ALA's business partners and network with peers addressing similar challenges. As an added benefit, this year's conference is co-located with the Human Resources and Intellectual Property conferences.
The planning committee has designed an agenda that provides opportunities for learning to both seasoned professionals and newcomers to the industry. Some highlights of the conference include:
a partner compensation workshop led by Jim Cotterman, CPA, Altman Weil
a presentation on measuring the return on investments in pricing and project management from Tim Corcoran
a panel discussion on how law firm finance professionals can collaborate with corporate legal department operations teams to improve the value proposition for both sides
In addition, there will be engaging sessions focused on driving improvements in billing and collections processes, reducing back office expenses and making effective presentations to law firm leaders.
As always, learning opportunities at ALA conferences are not limited to the educational content. There will be ample time to network with other law firm finance professionals, business partners and attendees of the HR and IP conferences. In today's interconnected world you never know where brilliant insights will come from, so please join your peers for this high-quality educational event that will help you gain a seat at the table to help guide your firms in a time of rapid change. Registration is open now!
Sincerely,
Trevor Varnes
ALA Finance and Law Practice Management Conference for Legal Professionals
Planning Committee Chair