David Aylward is the Senior Business Manager, General Counsel Group at RBC. Aylward joined RBC in October 1995 in the Trading and Market Risk Unit and has had a number of business and finance roles within the bank, including the Corporate Treasury Unit and the Controllers Department. He became Senior Business Manager for the General Counsel Group in November 2004. Formerly, Aylward was Chief Financial Officer and Corporate Secretary of a British bank in Canada, and prior to that was with KPMG in Toronto.

Susan Hackett
is the Founder of Legal Executive Leadership. Previously, she served as the Senior Vice President and General Counsel of the Association of Corporate Counsel (ACC) for 22 years. Hackett's practice is designed to help legal executives successfully lead law departments and law firms. She helps clients assess and implement best or leading practices, leverage internal and external knowledge, demonstrate and increase value to their clients, and deliver results – rather than just lots of hard work.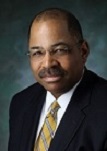 Oliver M. Johnson II
is Executive Vice President and General Counsel for MedStar Health. In this role, Johnson serves as Chief Legal Officer to a health care network of 10 hospitals and 20 other health-related businesses across Maryland and the Washington, DC, region. He provides legal advice to the MedStar Health Board of Directors and senior management on such issues as corporate transactions, regulatory matters and physician affiliations, and oversees all legal, governance, privacy and compliance matters for the system.

Greg Lee is Director, Enterprise Content Management, Centre of Excellence, RBC. He leads a team of RBC professionals that focuses on enterprise wide tools and services, including document capture, BPM and workflow, content management repository, records management governance, and document generation.
Catherine Alman MacDonagh, JD
, is the Chief Executive Officer and Founder of the Legal Lean Sigma Institute LLC. She is a former corporate counsel and law firm executive who now teaches and provides training and consulting services in process improvement and project management, strategic planning, marketing and business development. A Lean Sigma® Black Belt and certified Six Sigma Green Belt, MacDonagh is an adjunct professor at Suffolk Law School and George Washington University's Masters in Law Firm Management. She is the author of Lean and Six Sigma for Law Firms.

Robin Snasdell
is a Managing Director at Consilio LLC, which recently acquired Huron Legal. Snasdell joined Huron Legal in 2002 following five years at Arthur Andersen, LLP. He focuses on assisting global companies improve their business performance by providing strategic consulting, process improvement, change management and technology-related solutions to the general counsel and chief compliance officer. Additionally, Snasdell has experience in the litigation, compliance, procurement, contracts and transactions.