LFA Caucus Webinar
Recorded May 23, 2017
The Triple Win: How Smart Collaboration and Cross-Serving Benefits Firms, Their Lawyers and Their Clients
Research has found that when more business units serve a client, revenues increase exponentially. Each business unit is better off when another joins the mix. Margins also increase as teams collaborate to solve more complex problems. The challenge is, organizational silos — as well as individual "stars" who build their own reputations and books of business — often block the benefits that can be achieved through true collaboration.
Participants will learn why and how firms:
Earn higher margins.
Inspire greater client loyalty.
Attract and retain the better talent.
Gain a competitive edge when collaborating across practices and offices.
Participants will also:
Discover how greater collaboration can increase both revenue and rates.
Recognize how individual lawyers who excel at collaboration build exponentially larger books of business than hoarders.
Identify how collaboration enhances client loyalty.
Evaluate specific approaches to improve cross-selling and collaboration between individual lawyers and groups.
The Recording is Available Now!
Technical Requirements (laptop or desktop computers):
Heidi Gardner, PhD
Heidi Gardner, PhD, Distinguished Fellow in the Center on the Legal Profession at Harvard Law School and author of Smart Collaboration, will share powerful insights drawn from more than a decade of in-depth studies of numerous global professional service firms, which provides conclusive proof that collaboration pays, for both individual lawyers and their firms.

Heidi Gardner, PhD
David H. Freeman, JD
David H. Freeman, JD, is a PDC Trusted Advisor, two-time best-selling author and three-time No. 1 ranked business development coach/consultant. Based on his experience coaching thousands of lawyers for more than 22 years (especially in the area of cross-selling), Freeman will share dozens of practical tips for lawyers and leaders to help them increase the quality, and quantity, of collaborative behavior.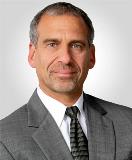 David H. Freeman, JD