Save the Date!
Join us for the 2018 Annual Conference & Expo in National Harbor, Maryland!
Thursday, May 3 to Sunday, May 6
Gaylord National Resort & Convention Center
#ALAConf18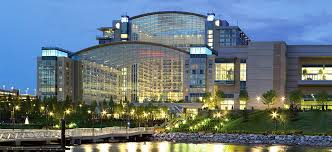 Registration and housing opens in December!
Welcome from the 2018 Annual Conference & Expo Chair
Dear friends and colleagues,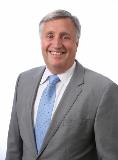 On behalf of the 2018 Annual Conference Committee, I encourage you to make plans now to attend the 2018 Annual Conference & Expo at the beautiful Gaylord National Resort and Convention Center in National Harbor, Maryland. The Conference will take place from Thursday, May 3 through Sunday, May 6, 2018.
ALA aims to advance the concept of inclusiveness and acceptance, so we help one another succeed. The 2018 Annual Conference & Expo is an opportunity to deepen our relationships and learn from one another, bringing together legal management professionals and business partners with diverse backgrounds, experiences and job responsibilities.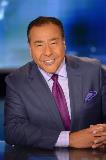 Keynote Speaker: Juan Manuel "John" Quiñones
ABC News correspondent, and television show host of "What Would You Do?"
Quiñones explores the dilemmas that leaders, employees and organizations face in this new world of transparency. His keynote addresses human nature and focuses on his odds-defying journey, celebrates the life-changing power of education, champions the Latino American Dream, and provides thought-provoking insights into human nature and ethical behavior. No matter how advanced we become, it all still comes down to doing the right thing.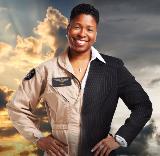 General Session Speaker: Vernice Armour
Former United States Marine Corps officer who was the first African-American female naval aviator in the Marine Corps and the first African-American female combat pilot in the U.S. Armed Forces.
Armour travels extensively to create a global movement based on the "Breakthrough Mentality" mindset. She believes that we are going to need leaders to step up and lead and that our society and global community need people to take personal responsibility. One Mission, One Goal, One TeamTM.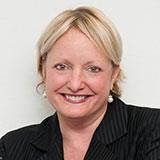 Brezina Memorial Session Speaker: Elizabeth Birch
Former President and Executive Director of the Human Rights Campaign. While heading the Human Rights Campaign, Elizabeth oversaw construction of the organization's headquarters building in Washington, DC. The award-winning building features an Equality Center, Media Center and Green Roof.
Birch will examine the effect of changing demographics on the U.S. workforce, the increase of client demand for diverse legal teams, and the power of the law firm administrative role in the future.
ALA Is Pleased to Welcome Attendees from Around the Globe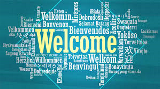 The 2017 Annual Conference & Expo had attendees from 14 countries!
Educational sessions at Annual Conference hold broad appeal and are generally of interest to all attendees, regardless of home country. However, ALA recognizes that our international attendees have some unique interests and concerns and we will make every effort to accommodate them. We will be offering an International Idea Exchange where legal management professionals from around the world can come together and discuss the unique issues that affect your firms. Stay tuned for details!
Welcome to National Harbor
National Harbor is a development along the Potomac River in Oxon Hill, Prince George's County, Maryland, just south of Washington, D.C. National Harbor embraces arts and entertainment in various forms. Its landscaping, layout, and lighting, as well as a prolific commitment to many genres and styles of public art, contributes to the development's sense of place. National Harbor is brought to life throughout the year with festivals, music, community events, and more. Even National Harbor's main thoroughfare, American Way, a 3,000-foot promenade down the spine of the property, is designed as an homage to the American experience.
Explore National Harbor!
Discover the best things to do in National Harbor from Trip Advisor and the National Harbor Convention and Visitors Bureau.
Why Should I Attend? Listen to Your Peers:
"This was my first conference. It is a great opportunity to find out what the rest of the country is doing in their firms."
Sandra Bryant
Legal Administrator
Armstrong Teasdale, LLP
Greater Kansas City Chapter
Member Since 2012
---
"Great event with fantastic speakers and educational opportunities!"
Kristen M. Page
Office Administrator
Lewis Brisbois Bisgaard & Smith
Mile High Chapter
Member Since 2013
---
"I have been a long-time ALA member but have never attended an ALA Annual Conference. I was very impressed with the venue, educational offerings and keynote speakers. I did some power networking and made new connections. It was a great investment for a valuable experience."
Jennifer Murov
Administrative Operations Manager
Morrison & Foerster, LLP
Golden Gate Chapter
Member Since 2010
---
"Annual Conference is what you make of it. The sessions are there for those who wish to learn. Networking and socializing is also there and benefits everyone. This is the best way in my opinion to learn what other law firms/organizations are doing. Sharing ideas with other members is invaluable. I've remained friends with members from all over the U.S. for years now after meeting them at my first ALA conference. Simply awesome."
Ruth Fry
Office Manager
Saul Ewing LLP
Maryland Chapter
Member Since 1997
---
"Annual Conference was an outstanding event this year, and met all my expectations for networking, education and professional development. This was an outstanding event!"
Ellen Illsley, CLM
Legal Administrator
City of Peoria
Arizona Chapter
Member Since 1997
---
"Annual Conference held in Denver was extremely ELEVATING and I thoroughly enjoyed all my sessions and loved all of the special events, especially the finale party!"
Debra Burgos
HR/Legal Administrator
Boies Schiller Flexner
Las Vegas Chapter
Member Since 1994