Schedule of Events
Thursday, October 13, 2022
8 a.m.
Registration

8–8:45 a.m.
Breakfast

8:45–9 a.m.
Welcome and Conference Kickoff

As we recover from the pandemic, we are all challenged to lead more inclusively. Talent flows to where it's valued. If our folks don't feel valued and as if they belong, there is a good chance they will leave or even worse — quit quietly. Our job as leaders is to put the right people in the right seats. Once we have accomplished that, we have to lead them in a way where they will choose to give us their all. We can't control the circumstances surrounding our legal organizations, but we can control the behaviors we choose to use to lead our teams. In this session, you'll learn the eight behaviors of inclusive leaders. Through storytelling, video and perhaps a bit of music, you'll be educated, entertained and inspired.
Objectives:
Recognize the power and impact of a leader's behaviors.
Identify eight behaviors to lead inclusively.
Demonstrate a daily activity that can heighten your leadership capability.
Natalie S. Loeb, MS
Founder and Chief Executive Officer
Loeb Leadership
Tracey West, Esq.
Diversity, Equity and Inclusion Consultant and Leadership Coach


Loeb Leadership
10:15–10:45 a.m.
Networking Break with Business Partners

In this workshop, we'll discuss how to build your firm's compliance framework for client audits and cyber insurance. Additionally, we'll review the core IT security controls and policies you need to have in place to meet common requirements. Handouts will be provided as we build out a checklist together and review some basic templates. Get ready for a highly interactive session!
Objectives:
Identify the IT security that cyber insurers and corporate clients are looking for.
Prepare a checklist of what your firm needs in place.
Show how to build basic policies such as incident response and bring your own device (BYOD).
Illustrate actionable next steps to help refine your firm's IT and compliance planning.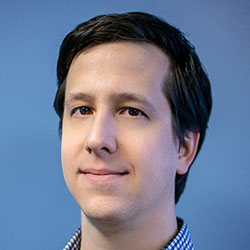 Dustin Bolander
Chief Executive Officer
Clear Guidance Partners
12–1:15 p.m.
Business Partner Recognition Lunch

High turnover, low morale and absenteeism are not only expensive for an organization — they may also create a toxic corporate culture that can drastically impede or reduce a firm's efficiency, effectiveness and profitability. In niche industries, this can create a negative reputation that makes recruitment, retention and client generation substantially more difficult. Leveraging both the science and art of leadership, this session will provide attendees with very specific, actionable information and tools to transform themselves, ultimately making their organizations better.
Objectives:
Describe and live by the Trust Formula to establish and/or enhance baseline trust in an accelerated environment.
Develop the ability to receive feedback as a gift —particularly feedback that is hard to hear — to enhance active listening skills and transform professional relationships.
Value the importance of emotional intelligence, self-reflection and unwavering self-accountability to recognize where, when and how conscious and unconscious attitudes, behaviors and interactions are the source of challenges.
Develop and implement specific strategies to enhance communication efforts both individually and more broadly.
Create a personalized strategy to significantly enhance your own leadership effectiveness and within your organization.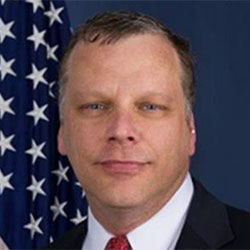 Danny Auer
Firm Administrator
Hauptman Ham, LLP
Come ready to participate in this interactive idea exchange. We'll ask what your most pressing issues are, and then our panelists will discuss them, as well as what has changed in their firms as it relates to retention, productivity, attorney business development, technology and workflow processes.
Kimberly Giertz
IP Operations Director
Neal, Gerber & Eisenberg LLP
Jessica Lancia, Ph.D.
Patent Operations Manager


Alston & Bird

Stephanie M. Sanders
Managing Director
Ernst & Young LLP
3:45–4:15 p.m.
Networking Break with Business Partners

Strategic planning is essential for any firm — and it is not just about the plan. In this session, we'll explore the structure of a task-based strategic plan that you can use as a guide. It will help whether you want to grow your firm organically, to add laterals, or are looking for merger opportunities. As we break down strategic objectives into actionable items where success is clearly defined, you'll leave with a tool you can take back to your firm to ensure that your strategic plan does not live in a file that never sees the light of day.
Objectives:
Employ impactful ways to implement strategic planning objectives.
Evaluate possible strategic growth opportunities.
Use small teams to execute micro strategy projects.
Discover the most effective steps necessary to develop a strategic plan in your firm.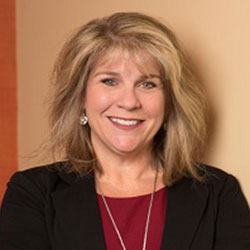 Debbie Foster
Managing Partner
Affinity Consulting Group
5:30–6:30 p.m.
Networking Reception with Business Partners

Friday, October 14, 2022
8 a.m.
Registration

8–9 a.m.
Breakfast

Richard Fernandez
eMod Project Manager
United States Patent and Trademark Office (USPTO)
Kimberly Williams
Patent Business Analyst


United States Patent and Trademark Office (USPTO)
10:15–10:45 a.m.
Networking Break with Business Partners

Intellectual property (IP) has inherent value, and often IP is the entire real value of many client entities. Law firms need to be able to conduct IP audits to assess what intangible assets a client owns and which ones should be protected. These steps will keep clients safe from infringement and abandonment. Now that more people — at client entities and law firms alike — are working remotely, it is essential to stay in regular communication to ensure that IP assets are protected on a timely basis.
Explain forms of IP (Patents, Trademarks, and Copyrights) enough to discuss them.
Recognize when and how to conduct an IP Audit for Client entities.
Identify what steps should be taken by Clients to avoid Infringement or Abandonment.
Assess the extra steps that need to be taken with so many people working remotely.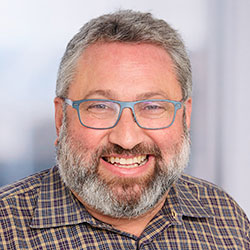 Marc E. Hankin, Esq.
Managing Partner
Hankin Patent Law, APC
12–1:15 p.m.
Lunch and ALA Update

In 2007, Apple launched the iPhone and the world changed forever with new ways for people to communicate, make decisions and interact with clients and colleagues. Progressive business leaders were able to leverage it for competitive advantage, while others lost time catching up. Today, you cannot imagine managing your firm or business or your personal life without one. Similarly, right now you may not know how smart contracts work or what cryptocurrencies and blockchain are or understand how they relate to you. But, not long from now, you will not be able to manage your firm or business, practice law or perhaps even buy a house without using these disruptive technologies. This session will unveil their mysteries and equip legal industry leaders to understand and discuss them and make decisions about their use.
Objectives:
Describe how emerging technologies will change managing the business of law, affect legal practice areas and provide strategic advantages.
Discuss blockchain related technologies with stakeholders, understand ways to use them and explore their impact on intellectual property law.
Relate emerging technologies to the firms and businesses of legal management professionals.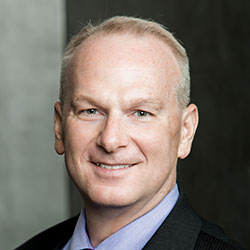 Geoffrey M. Williams, CLM, MBA, M.Div.
Chief Operating Officer and Chief Financial Officer
Cunningham Bounds, LLC
2:30–2:45 p.m.
Refreshment Break

This interactive diversity, equity, inclusion and accessibility (DEIA) session will help explain a free program focused on building a more inclusive environment in the field of patent law — one which will mirror the diverse landscape of our society. This program — made possible by the generosity of the program sponsors — is open to all firms who'd like to participate.
The goal of the Patent Pathways program is to increase the number of African American/Black women engineers and scientists who are registered to practice before the United States Patent and Trademark Office (USPTO).
Objectives:
Identify a roadmap for becoming a patent professional, including discussions on careers in patent law, benefits of being a patent professional and opportunities for scholarships and training.
Evaluate prosecution training and patent bar preparation as well as prospecting for actual career opportunities (e.g., internships, part-time or full-time positions) for the individual participants.
Prepare for patent application drafting training, continued mentoring through placement within the patent profession and networking opportunities.

Scott B. Markow
Senior Patent Counsel
Neal, Gerber & Eisenberg LLP
Elaine Spector
Partner


Harrity & Harrity LLP

Rosa E. Walker
Senior Director, Diversity and Inclusion
Pillsbury Winthrop Shaw Pittman LLP
Moderator:
Jenna L. Carter
Director of Administration


Pillsbury Winthrop Shaw Pittman LLP
4:30 p.m.
Conference Ends