Legal Management Magazine
Legal Management reports on topics within ALA's five knowledge areas: Legal Industry/Business Management; Human Resources Management; Financial Management; Communications and Organizational Management; and Operations Management.
February 2018: On the Cover
When a Rainmaker Retires
Early preparation can help ensure uninterrupted service — and help you hold on to key clients when their main contact leaves.
At law firms that don't have mandatory retirement age — approximately half, according to Major, Lindsey & Africa — high-producing partners may choose to leave at 65, or 70, or virtually any other time. Not knowing when that will happen can be a problem. Partners age 60 or older control at least a quarter of the total revenue at 63 percent of firms, according to the most recent Altman Weil Law Firms in Transition survey. They also sometimes control client relationships, serving as the central or sole point of contact. Without any idea when a partner will retire, a firm may not have enough time to adequately identify and prepare a successor — putting it at risk of having clients follow the departing rainmaker out the door. Read more.
Features
Getting in the Accounting Weeds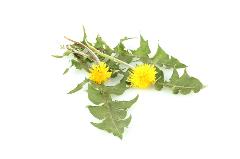 Cost accounting can help firms determine just how profitable they really are.
A law firm may look like it's successful on the outside. Partners are generating record money, year-over-year growth is occurring, employee salaries are rising and the firm is bringing in increasingly bigger clients. However, the firm might not be as prosperous as partners and legal managers believe. Read more.
Managing and Mitigating Financial Risks
Policies and procedures legal managers need to adopt to safeguard law firm profitability
By now, you're used to having the pulse of what's going in many facets of the firm. One area you can have great impact on is profitability. From managing the client intake process to assuring invoices are paid on time, legal management professionals are accountable for a variety of processes requiring extensive overall knowledge. Read more.
Earn CE Credit
Members and nonmembers can read the article, then log in to take a test (members pay $49; nonmembers pay $69). If you pass with at least 70 percent, you will earn one CE credit hour. The goal is to help CLMs get the credits they need for recertification, but it will also count toward SHRM, HRCI or CPE credit.
Click here

to read "Confronting Addiction in the Law Firm," and to earn one credit hour in substance abuse.

Click here

to read "The Ever Evolving World of Legal Ethics," and to earn one credit hour in ethics.