Your Legal Management Resource Hub to Legal Industry/Business Management
ALA Today Recording Bundles
ALA has gathered session recordings from ALA Today: The Virtual Conference, webinars, CE courses from Legal Management and e-learning courses together to ensure that legal management professionals have comprehensive education at their fingertips. Check out the package below.
Legal Industry/Business Management Package
BUY NOW
ALA 2019 Annual Conference Recordings
Featuring the following sessions from ALA's 2019 Annual Conference:
LI22: Improving Management Decisions Using Process Mapping and Industry Standards
LI31: Clients Rule: Emerging Risks for Law Firms
LI33: Are You Ready for It? The Law Firm Office of the Future
Click here to purchase the 2019 conference recording bundle of LI sessions. If you attended the 2019 Annual Conference, the bundles are free to you. Log in to the ALA site to get the free package.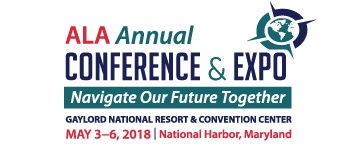 Did you miss ALA's 2018 Annual Conference & Expo? You can purchase conference video recordings from the event. Click here to review the recorded sessions and select which bundle you would like to purchase. If you attended the 2018 Annual Conference, they are free to you. Log in to the ALA site to get the free package.
Market Research
ALA partnered with BigHand, a legal software company focused on back-office operational and financial excellence, to conduct a survey of senior HR and support services professionals from firms across North America. The ground-breaking survey uncovered high retirement and attrition rates among legal secretaries and other support staff. These trends will fuel the need for law firms to act quickly to organize their legal support services in order to continue offering optimal support to attorneys and clients.
View the full press release here and download the full market research report here.
The results may help you to benchmark your firm's own turnover rates and to develop a strategy for back-office operations. Here's some of the data you'll see:
U.S. firms are facing an attrition time bomb within legal support services — participants reported that they expect to lose 40% of their legal secretaries in the next three years and over half (58%) by 2025.
Attorneys' support needs are evolving: nearly three-quarters of participants rate the challenge of satisfying the different levels of support for multiple generations of attorneys at a 7 or more out of 10.
As a result, over two-thirds confirm that their support services are changing, with firms exploring specialized groups, outsourcing and centralization in low-cost locations.
Additional Resources
Get the tools you need through the Resource Hub.