Your Legal Management Resource Hub to Essentials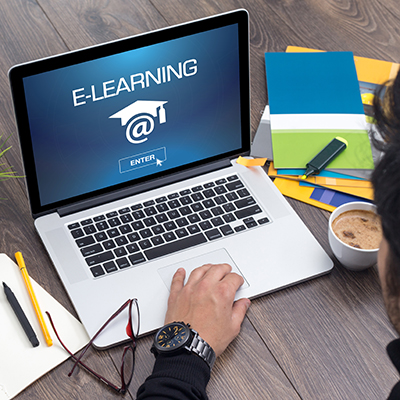 e-Learnings
Law Firm Management Essentials: Legal Industry Overview
As administrators and managers of the business of law, we must ensure that we have knowledge of current trends in the legal industry and learn how external factors affect us and our firms. Learning the importance of staying current on legal trends and using them in our firm's strategic plans will help us develop strategies to improve our law firm's performance and help make them "Dynamic Law Firms."
The amount of data our firms create, review and store grows exponentially each year. How we manage and secure that data is paramount to staying competitive in the legal industry. When we have gained the knowledge that we need to better manage our firms, we must share it with our firms and our peers. We must also work to implement changes that will keep our firms dynamic and moving forward in our ever-changing industry.
Objectives:
Identify current law firm trends and determine their impact on your position or firm.
Learn how current legal trends can help your organization become more efficient, productive and competitive in today's global market.
Recognize the importance of legal trends in your firm's strategic planning for the future.
Identify the characteristic of a "Dynamic Law Firm" and determine if our law firms are one.
Develop strategies to improve our law firm's performance to help make it dynamic.
Recognize the importance of managing the ever-increasing amount of data created and stored in law firms.
Define ways of protecting the firm's data and the data that is stored for the firm's clients and opposing parties.
Identify tools available to law firms that will assist in managing, protecting and organizing the firm's data.
Law Firm Management Essentials: Human Resources Overview
Managing human resources in a law firm is a complex and dynamic task. As administrators and managers of the business of law, we have to ensure we have the right people on the team, and that team is engaged and focused on delivering superior service to our clients. The skilled administrator must understand the goals of the firm, while navigating the legal landscape of local and federal laws as they apply to employment and benefits. From hiring to separation, administrators will walk away with the tools they need to make their firm successful and their attorneys and staff effective and engaged.
Objectives:
Recognize what federal and local laws apply to your firm.
Discuss relevant policies to have in each firm handbook.
Identify user performance management as a tool to deliver effective results to stakeholders.
Recognize the effect of strategic benefits for your firm.
Define how human resources strategy fits into the firm strategy.
Design your HR department from the ground up.
Law Firm Management Essentials: Leadership Overview
Legal management professionals are faced with leadership challenges every day. You manage up and down the reporting line — managing partners and executive committees on the up, staff on the down — in an industry that is being reshaped by economic pressures and technology. Though it is sometimes a difficult position to be in, it also means that you — and those around you — benefit when you improve your leadership skills. Research shows that skills most valuable in today's leaders include self-awareness, adaptability and collaboration.
Objectives:
Explain levels of leadership, management and ways you can work with others most effectively.
Recognize Goleman's leadership styles and emotional intelligence elements.
Apply knowledge of self to improve relationships and business outcomes in the law firm you manage.
---
Conference Video Recordings
ALA 2019 Annual Conference Recordings
Featuring the following sessions from ALA's 2019 Annual Conference:
CM11: Platform Power: How to Electrify Every Meeting, Every Time
HR13: Nine Minutes on Monday: The Simple Way to Motivate Your Staff
FM20: The Basics of Life in the Law Firm Accounting Lane
OM21: Cloud and Security: Are You Ready? Because Your Clients Are!
LI22: Improving Management Decisions Using Process Mapping and Industry Standards
OM33: The Resilient Legal Workplace: Flexibility and Adaptability in Practice
HR31: The Addicted Lawyer: How We Got There, Where We Are Headed
Click here to purchase the conference recording bundle for LFME sessions. If you attended the 2019 Annual Conference, the bundles are free to you. Log in to the ALA site to get the free package.
---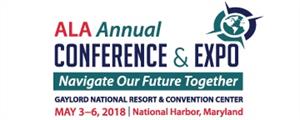 Did you miss ALA's 2018 Annual Conference & Expo? You can purchase conference video recordings from the event. Click here to review the recorded sessions and purchase the 2018 conference recording bundle for LFME sessions. If you attended the 2018 Annual Conference, the bundles are free to you. Log in to the ALA site to get the free package.
Continuing Education Courses
Cyber Risk Management: The Vital Role of Legal Management Professionals, by James Harrison
A Lesson in Leadership for Legal Management Professionals, by Natalie Loeb and Sara Janosik, LCSW
The Ever-Evolving World of Legal Ethics, by Steve Wingert, CLM

Confronting Addiction in the Law Firm, by Link Christin, JD, MA, LDC

Responding to a Request for Proposal: Time, Money, People and the Law, by Keith Hanson
Additional Resources
Get the tools you need through the Resource Hub.