Your Legal Management Resource Hub to FM
Conference Video Recordings
Featuring the following sessions from ALA's 2018 Annual Conference:
FM10: Modernizing Partner Compensation: Incentivizing the New Normal
FM11: The Basic Principles of General Accounting
FM12: Increase Your Knowledge of Banking and Investment
FM14: Improve Your Knowledge of Trust Accounting
FM20: Insights into Special Accounting Issues
FM24: Tax Update: Legislative Developments and Tax Planning for Law Firms and Attorneys
FM25: The Ins and Outs of Payroll, Taxes and Reporting
FM33: Understanding Legal Organization Structures
Click here to purchase the conference recording bundles. If you attended the 2018 Annual Conference, the bundles are free to you. Log in to the ALA site to get the free package.
Continuing Education Courses
The Risk of Idolizing False Profits, by Timothy B. Corcoran
How to Ethically Oversee Trust Accounts, by Richard Dippel, JD, MBA, CPA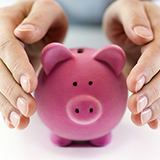 Additional Resources
Get the tools you need through the Resource Hub.