ALA is offering e-learning opportunities through an online learning management system (LMS). The content is delivered via text and graphics, animation, audio and video, quizzes, surveys and games. It presents the latest content on any topic set in a framework of self-directed/self-paced instruction.
E-learning can help learners complete education and training objectives with greater ease and flexibility than they can with traditional classroom-based or web-based learning. When learning materials are online, users are able to access content from anywhere and at any time using desktop computers, laptops, mobile phones and tablets.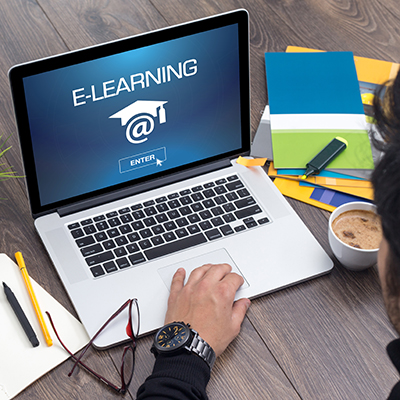 ---
Law Firm Management Essentials: Human Resources Overview
Managing human resources in a law firm is a complex and dynamic task. As administrators and managers of the business of law, we have to ensure we have the right people on the team, and that team is engaged and focused on delivering superior service to our clients. The skilled administrator must understand the goals of the firm, while navigating the legal landscape of local and federal laws as they apply to employment and benefits. From hiring to separation, administrators will walk away with the tools they need to make their firm successful and their attorneys and staff effective and engaged.
Objectives:
Recognize what federal and local laws apply to your firm.
Discuss relevant policies to have in each firm handbook.
Identify user performance management as a tool to deliver effective results to stakeholders.
Recognize the effect of strategic benefits for your firm.
Define how human resources strategy fits into the firm strategy.
Design your HR department from the ground up.
This e-learning contains five modules.
| | | |
| --- | --- | --- |
| | Member Pricing | Nonmember Pricing |
| Individual Course | $169 | $209 |
---
Law Firm Management Essentials: Leadership Overview
Legal management professionals are faced with leadership challenges every day. You manage up and down the reporting line — managing partners and executive committees on the up, staff on the down — in an industry that is being reshaped by economic pressures and technology. Though it is sometimes a difficult position to be in, it also means that you — and those around you — benefit when you improve your leadership skills. Research shows that skills most valuable in today's leaders include self-awareness, adaptability and collaboration.

Objectives:
Explain levels of leadership, management and ways you can work with others most effectively.
Recognize Goleman's leadership styles and emotional intelligence elements.
Apply knowledge of self to improve relationships and business outcomes in the law firm you manage.
This e-learning contains two modules.
| | | |
| --- | --- | --- |
| | Member Pricing | Nonmember Pricing |
| Individual Course | $69 | $89 |