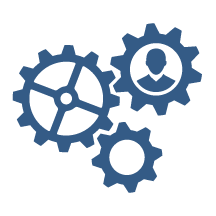 OM22 Why Today's Impatient, Impulsive and Intolerant Clients Are Leaving Your Firm
David Avrin
More than ever, today's customers are inundated with good choices. Outdated notions of loyalty and service are ignoring the profound market shift that is driving too many customers to your competitors. So, how do you win their business when patience is short and alternatives are only a short drive or a click away? In this hard-hitting and entertaining presentation, we'll shine a light on this monumental shift in buyer behavior and expectation, while showing your team everyone's role in eliminating barriers, engaging customers, educating prospects and building your brand.
Recorded at the 2018 ALA Annual Conference, National Harbor, Maryland
Please log in to view video.
Objectives:
Examine all the choices available from the customers' perspective.
Discuss how stories of lost opportunities at every level reach the masses and why it matters.
Recognize how missed moments and maddening policies are contributing to lost sales and negative reviews.
Discover why differentiation trumps competency and connection earns sales.