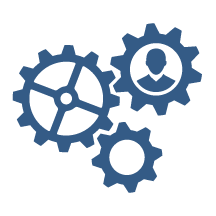 OM03 Breach Notification in the Real World: A Case Study from the Trenches!
Uri Gutfreund, Rob Kleeger and Khizar Sheikh
Is your cybersecurity readiness in place in your firm? Data breaches, hacking, phishing, malicious insider activity AND employee and third-party vendor carelessness or negligence can lead to data and proprietary information loss, economic loss, civil and regulatory litigation exposure, fines, remediation costs and irreparable damage to your law firm's brand and reputation. This video will help you identify the key risks facing law firms today and how can they be mitigated, choose what actions to take to alleviate data breaches and ensure cybersecurity and summarize the steps to take after a data breach is detected.
Recorded at the 2015 ALA Regional Legal Management Conference, Atlanta, Georgia
Please log in to view video.