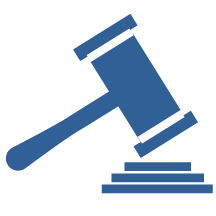 LI33 The Changing Role of the Legal Secretary
Jennifer Hill
The role of the large law firm legal secretary has changed significantly over the past five years. Join this session to focus on the evolution of the legal secretary role in firms today. You'll also learn what is happening in the legal industry as a result of this evolution. We will discuss what is working and what is not, and we will examine the challenges firms are facing in implementing these changes. Bring back strategies and ideas for making the transition as easy and uncomplicated as possible to your firm.
Recorded at the 2016 ALA Annual Conference, Los Angeles, California
Please log in to view video.
Objectives:
Examine how the evolution of the legal secretary will impact all law firms
Identify the pros and cons of new secretarial models
Determine how to overcome common obstacles when implementing new secretarial models
Apply new strategies for properly utilizing legal secretaries