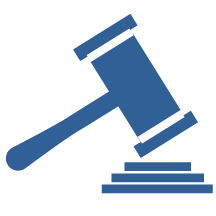 LI32 Alternative Approaches to Secretarial Support
Mark Santiago, CMP
The way that law firms support their professionals is rapidly changing. Technology, millennials and the availability of high-quality secretarial staff have all contributed to the change. The days of one-to-one reporting relationships are long gone and the current support ratios of three or four to one are close behind. Today, best practices in law firms is six, seven or as many at ten-to-one support ratios. How can a firm achieve these types of ratios without sacrificing service levels? This session will cover a methodology to analyze existing secretarial and word processing support structures, and discuss an alternative administrative support structure.
Recorded at the 2017 ALA Annual Conference, Denver, Colorado
Please log in to view video.
Objectives:
Analyze the type of support attorneys require.
Evaluate the effectiveness of current support ratios.
Identify additional support opportunities/requirements of attorneys.
Develop implementation plans.
Assess savings.