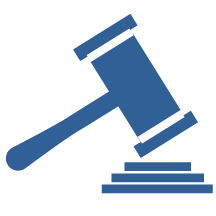 LI25 Does Your Disaster Plan Need a Makeover?
Kathryn N. Scourby
It could be a burst pipe, a fire in a neighboring suite, or a weeklong power outage - it doesn't have to be a natural disaster that closes your firm's doors. Does your current plan address temporarily relocating your office and can your lawyers continue providing services to their clients if such a situation were to occur? If not, then this session is for you. Join this hands-on session where you will receive and work through a checklist of items to review, and receive a template that you can bring back to your office and customize for your firm.
Recorded at the 2013 ALA Annual Conference, National Harbor, Maryland
Please log in to view video.
Objectives:
Explain the importance of having and reviewing a disaster plan
Determine what procedures to have in place so operation does not stop after a disaster
Identify the steps needed to create a crisis management team
Apply the techniques discussed by completing a template that can be used by your office