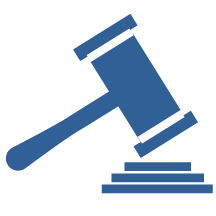 LI13 Blogging, Tweeting, Social Networking- Making it Work for Your Firm
Kerry Scott Boll
Why is there such a big push to bring social media into the law firm environment? How do firms make social networking work? We all know what not to do, but how do we use these tools to our advantage? Join this session to learn how firms are successfully using Facebook, Twitter, Google+, YouTube and LinkedIn. Hear how to make a business development strategy using social media, and make sure your social media policy complies with that strategy.
Recorded at the 2013 ALA Annual Conference, National Harbor, Maryland
Please log in to view video.
Objectives:
Discuss how administrators can encourage business development using social media tools
Identify the firm's thought leaders who will lead successful social media initiatives
Summarize what social media tools are appropriate and the "best practices" that enhance your lawyers' business development skills
Determine the key areas and principles to incorporate into your firms' policies