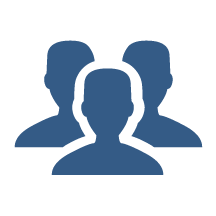 HR31 Problematic Partners: Handling Underperformance and Misbehaviors
Dr. Sharon Meit Abrahams and Joseph Altonji

No matter the size, every firm has their problem partners. Call them naughty, negative or ne'er-do-wells, they are a nightmare to rehabilitate. Join this interactive session for best practices in creating a process that manages partner performance and behaviors in a way that supports partner rehabilitation and addresses performance issues in a positive and effective manner. Examine what is behind poor performance or misbehavior, how to clarify partner objectives, establish accountability and learn the keys to implementing a specific plan and timetable for managing underperformers or improving behavior.
Recorded at the 2016 ALA Annual Conference, Los Angeles, California
Please log in to view video.
Objectives:
Identify how to use coaching and career transitioning to solve underperformance issues
Determine how to handle partners that behave badly through critical conversations
Explain how to identify when bad behavior becomes misconduct and what to do about it
Examine what you can't do or say when dealing with underperformers and misbehavior
Discuss what to document during the improvement process