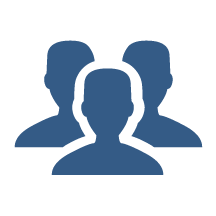 HR30 Marijuana in the Workplace
Judge Mary Celeste (Ret.)
Description: As more marijuana laws take affect across the country, more workplaces are impacted. Legal management professionals — be it in the context of the office or courthouse — will be facing legal employment issues regarding marijuana use. This presentation will help administrators to develop workplace drug policies and testing. It will also discuss the prevalent and relevant marijuana laws across the country and review appellate cases that deal with recreational and medical marijuana use in the workplace. It will also address the application of the Americans with Disabilities Act and its relationship to medical marijuana use.
Recorded at the 2017 ALA Annual Conference, Denver, Colorado
Please log in to view video.
Objectives:
Identify the recreational and medical marijuana laws.
Discuss marijuana employment cases across the country.
Explain drug workplace policies.
Apply the American with Disabilities Act to medical marijuana use.
Analyze the existing science and technology for drug testing.