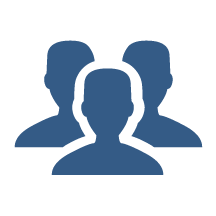 HR26 Accommodations and Leaves of Absence: Law Firms Confronting the FMLA and ADA
Michael Cohen
When a law firm employee needs time away from work for an illness or injury, or after the birth of a child, the employee is concerned about two things: 1) Will I still have my job? and 2) Will I get paid while I am away? Correctly answering these questions requires a law firm employer to master the interplay of laws governing leaves of absence, including the Family and Medical Leave Act (FMLA); the Americans with Disabilities Act (ADA); and insurance programs, such as short-term disability and workers' compensation benefits.
Recorded at the 2018 ALA Annual Conference, National Harbor, Maryland
Please log in to view video.
Objectives:
Identify best practices for coordinating these obligations.
Discuss one of the most challenging FMLA administration issues —intermittent FMLA absences.
Explain how manager frustration with unanticipated absences due to chronic conditions can lead to increased legal risks when managers are unaware of their obligations under the FMLA.
Examine how employee abuse of intermittent FMLA leave lowers coworkers' moral and negatively impacts operational efficiencies.